1031 Exchange Financing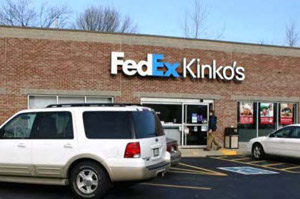 A 1031 Exchange is a technique used by real estate owners to defer capital gains taxes upon the sale of a commercial property as long as they purchase another qualifying commercial property within certain IRS delineated timelines.  For example, let's assume that the owner of a small apartment building wants to sell his building and buy a larger property.  Without a 1031 Exchange, the owner would sell the property and end up owing capital gains taxes on the profit to the IRS.  After paying taxes, the owner/seller could invest the remaining balance in a larger property.  If the owner/seller utilizes a 1031 Exchange, all of the profit could be invested in the new property.  All capital gains taxes would be deferred.  1031 Exchanges are also called Tax-Free exchanges, Tax Deferred Exchanges, Like Kind Exchanges, Real Estate Exchanges, Property Exchanges, IRS Exchanges, or Tax Deferred 1031 Exchanges.  All of these terms are commonly used to describe this process of deferring taxes.  The common element is that one property is sold and another similar or "like kind" purchase is made immediately afterwards. (Please note that this short synopsis is not meant to render tax or legal advice.  You should always consult your attorney and tax professional for specific advice.)

At Select Commercial, we help real estate professionals with 1031 Exchange Financing by offering commercial mortgage loans to facilitate these transactions.  Most often sellers sell a smaller property and look to trade up to a larger property.  The money realized from the sale is often not enough to purchase the new property.  We offer commercial mortgage loans to allow these owners to borrow additional funds and hence, buy bigger properties.
Our Benefits
Recent Closings