Investment Property Loans
$1,000,000 Minimum
Investment Property Loan Mortgage Rates - Rates updated October 20th, 2021
| Loan Product | Rates (start as low as) | LTV | |
| --- | --- | --- | --- |
| Commercial Mortgage Rates | 3.67% | Up to 75% | Get Free Quote |
| Apartment Building Mortgage Rates | 3.23% | Up to 80% | Get Free Quote |
| Business Real Estate Loans | 3.67% | Up to 90% | Get Free Quote |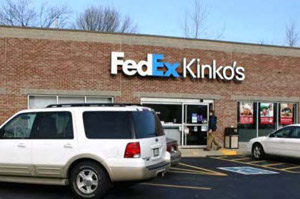 Investment property loans are loans used to acquire or refinance investment real estate. Investment properties are commercial real estate properties which are rented to others and usually generate positive cash flow for their owners. In today's market, interest paid on bank deposits is very low and many investors are buying investment properties using loans to leverage their purchases.

We are a nationwide commercial mortgage broker specializing in all types of commercial mortgage loans, apartment loans, multifamily loans, and credit tenant lease loans.


Investment Property Loans include:
Apartment building loans - apartment properties are a great way for small and large investors to invest in commercial real estate. In today's economy, many people are choosing to rent rather than purchase a home. The market for apartment building purchases is very strong and many investors are choosing to buy apartment buildings as investments.
Commercial mortgage loans - other common types of investment property loans are loans used to acquire or refinance office buildings, retail properties, warehouse and industrial properties and many other types of income producing properties. Many of these properties contain multiple tenants while others might be single tenant properties. Some examples might include a supermarket anchored retail shopping center, a suburban office property, or a single tenant chain drugstore. Regardless of the type, these properties often yield returns that are higher than other current investments. 
Portfolios of single family homes – some investors choose to own many single-family homes for rental purposes. These investors often find that residential lenders have a maximum number of home loans that they will approve for one borrower. We are able to make one commercial mortgage covering an entire portfolio (minimum 5 properties) of these properties. This type of investment mortgage allows an investor to obtain additional cash to acquire more investment properties.
At Select Commercial, we specialize in investment property loans beginning at $1,000,000. We offer excellent long-term fixed rates and common sense underwriting. Our application process is simple, we do not charge any application fees, and we typically offer pre-approvals within 1 to 2 days.
If you are looking to invest in commercial real estate or purchase an investment property, and are looking for financing, we look forward to speaking with you. Please call us today at 1–877–548–9454 for a free quote.
Benefits of our Investment Property Loan program:
Investment Property loan rates start as low as 2.59% (as of October 20th, 2021)
• No upfront application or processing fees
• Simplified application process
• Up to 80% LTV on apartments, 75% on commercial (90% with SBA)
• Terms and amortizations up to 30 years
• Loans for purchase and refinance, including cash-out
• 24 hour written pre-approvals with no cost and no obligation
Recent TRUSTPILOT Reviews
Select Commercial Funding Reviews from TRUSTPILOT

A three year journey
"Thanks Stephen for all of your hard work in getting our deal closed! I appreciate your professionalism and patience throughout a complicated process. You always were there for my partner and I whenever we had questions and needed answers quick. It was a pleasure to have worked with you and Select Commercial!"
Recent Closings