Our Advantages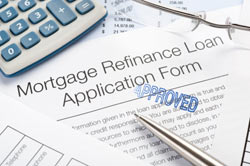 Experience
We have over 30 years of experience originating commercial mortgage loans and dealing with a wide variety of lenders: banks, insurance companies, conduit lenders, private real estate lenders, credit unions, Wall Street investment banks, Agency lenders, etc. We spend an enormous amount of time maintaining these relationships, which is essential in today's ever changing market.
Our clients count on us to place their commercial real estate loans because they know we will deliver the following:
Access to lenders, and the decision makers who approve the loans, who will provide them the best interest rates and terms for their properties.
Certainty of close. Loans that are approved and closed on the originally quoted terms. The ability to provide a wide array of loan programs to meet the varying needs of all borrowers. Lenders who can service loan requests from $1,000,000 to $10 million or more.
The ability to originate loans on office, retail, industrial, apartment, mini storage, hotel, mobile home parks and special use properties nationwide.
My team and I do all the heavy lifting for our clients to free them up to continue to run their businesses – from initial underwriting of the loan, negotiating the loan applications, all processing and negotiating closing terms.
I am a huge advocate for my clients, have strong ethics, work hard and have the ability to get things done in a timely manner.
Analysis
Select Commercial is focused on providing the best commercial mortgage financing solutions for each client's needs. We analyze the borrower's current situation to determine the best and optimal solution going forward – even if it means recommending alternative financing elsewhere. Our ability to prescreen and underwrite deals in house for viability saves weeks of processing time and leads to faster closings.
Presentation
We present loan packages and loan requests that stand out and get a lender's prompt attention. Our local market knowledge and the ability to identify the right source for each borrower's request has earned us the trust and respect of borrowers nationwide.
"A+" Rating with the Better Business Bureau
Select Commercial Funding has maintained an "A+" rating with the Better Business Bureau.
Why Select Commercial?
We put together professional loan packages that stand out and get lender attention
Financial expertise with in-depth knowledge of the market and available terms
Preliminary review and screening of deals
Determine financing alternatives and optimal strategy
Large production volume through long term relationships with active lenders
Identify and screen lenders that best suit the needs of the client and ensure their ability to close on the terms provided
Negotiate complicated loan terms on behalf of the borrower
Monitor and manage all aspects of the transaction through funding