Business Real Estate Loans
$1,000,000 Minimum
Business Real Estate Loan Rates - Rates updated September 26th, 2021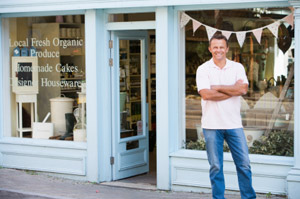 One of our specialties is providing business mortgage loans to assist self-employed small business owners acquire, refinance, or expand their business properties. While many banks and other lending institutions have stopped lending to small business owners, we are aggressively arranging loans at very attractive rates. Business real estate loans or owner occupied real estate loans for owner-user properties require a specialized commercial real estate lender. At Select Commercial, we offer both conventional and SBA owner occupied commercial mortgage loans.

In addition to analyzing the business real estate loan, the lender must have a thorough understanding of small business lending to self-employed borrowers. At Select Commercial, we are proud of our record of lending to self-employed borrowers. Quite often, self-employed real estate owners need underwriting flexibility with regard to their income and credit. Many times, a "Stated-Income" loan is necessary. Other times, a past credit issue or tax lien has caused a bank to reject the loan. At Select Commercial, we look at the entire story and are willing to overlook these issues if the loan makes good, common sense.

We will consider loans on most property types, including: hotels/motels, gas stations, convenience stores, laundromats, other professional offices, warehouses, industrial facilities, auto repair, retail stores, self-storage, day care, liquor stores, assisted living facilities, etc. Physicians, dentists, veterinarians, and other medical professionals may qualify for up to 100% financing for their medical practices, including working capital. We will also entertain business loan requests for highly specialized, single-use properties, such as bars, restaurants and skating rinks. We even financed a sky-diving wind tunnel for one of our clients!

Our company has multiple capital sources for these business real estate loans, including: SBA, USDA, numerous local and national banks and credit unions. We will entertain loan requests of all sizes, beginning at $1,000,000.
Business real estate loan rates start as low as 3.66% (as of September 26th, 2021)

SBA Commercial Mortgage Rates as low as Prime + 1.75%
(adjustable and fixed rate options available)
• Loans from $1,000,000+
• No upfront application or processing fees
• Simplified application process
• Financing up to 90% LTV on SBA deals
• Financing up to 80% on conventional deals
• Terms and amortizations up to 30 years
• Loans for purchase and refinance, including cash-out
• Access to business working capital to fund new business growth
• 24 hour written pre-approvals with no cost and no obligation
Recent TRUSTPILOT Reviews
Select Commercial Funding Reviews from TRUSTPILOT

A three year journey
"Thanks Stephen for all of your hard work in getting our deal closed! I appreciate your professionalism and patience throughout a complicated process. You always were there for my partner and I whenever we had questions and needed answers quick. It was a pleasure to have worked with you and Select Commercial!"
Recent Closings