Hard Money Commercial Mortgage Loans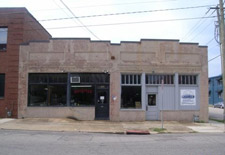 We are pleased to offer hard money loans for the purchase or refinance of certain types of properties nationwide. Select Commercial has excellent options available for hard money commercial mortgage loans. Many borrowers who are self-employed, or have experienced credit problems, have difficulty qualifying for a loan at their bank. We offer many loan options for borrowers with less than perfect credit and/or income. Some examples of situations that we have financed include: mortgage delinquencies, tax liens, delinquent real estate taxes, lack of tax returns, properties that do not cash flow, properties that need repositioning and properties that don't pass scrutiny with bank regulators. Whether you are purchasing or refinancing, we have the right solutions available to assist you improve your difficult situation. Many times, our temporary solution will get a borrower on the right track and allow the borrower to obtain traditional financing in the future (usually with our help). We will entertain loan requests of all sizes, beginning at $1,500,000.
Our Commercial Real Estate Loan Benefits
• No upfront application or processing fees
• Simplified application process
• Up to 75% LTV
• Terms and amortizations up to 30 years
• Loans for purchase and refinance, including cash-out
• 24 hour written pre-approvals with no cost and no obligation
• Fast approvals and closings
• No minimum credit scores required
• Debt consolidation loans easily approved
• Loans that are not FICO driven
• Strong focus on real estate value and not personal strength of the borrower
• Past bankruptcies, foreclosures, short sales, liens, and judgements all considered

Recent TRUSTPILOT Reviews
Select Commercial Funding Reviews from TRUSTPILOT

A three year journey
"Thanks Stephen for all of your hard work in getting our deal closed! I appreciate your professionalism and patience throughout a complicated process. You always were there for my partner and I whenever we had questions and needed answers quick. It was a pleasure to have worked with you and Select Commercial!"
Recent Closings