Office Building Loans
$1,000,000 Minimum
Office Building Interest Rates - Rates updated September 25th, 2020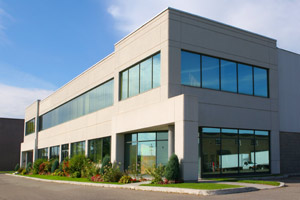 Select Commercial, a leading nationwide commercial mortgage broker, provides its clients with office building mortgages for the purchase and refinance of office buildings from $1,000,000+.  Our current office building financing programs include the following:

Multi-tenanted office buildings in suburban or urban locations with a minimum population of 50,000 residents. These buildings may be high-rise, low-rise, or situated within office parks. We will consider buildings constructed of metal, as well. We typically like to see good term leases with low tenant rollover and staggered lease renewals. However, each situation is different and we will consider office building loans that do not meet all of these criteria.

Single tenant owner occupied office buildings where the owner uses the property for their own business are a very common loan type for us. We specialize in working with self-employed borrowers who own or are looking to purchase an office building for their business. We are capable of working with clients whose credit and/or provable income do not meet typical bank standards. We are also able to offer self-employed borrowers up to 90% financing to acquire their own office building property.

NNN Credit Tenant deals are also a preferred product type. These are office building loans on single tenant properties with triple-net leases, and may include government or other municipal buildings. We will typically offer long-term fixed-rate loans where the term matches the current lease term.

Office buildings with an un-stabilized rent roll due to expired tenant leases or buildings in need of tenant improvements to attract long-term tenants are also properties we will consider. Many times, an office building is in need of updating or tenant improvements in order to stabilize the rent roll. We currently offer a bridge loan program to help an office building owner improve the value of the property by making money available for rehab, upgrading, and modification.

We are a nationwide commercial mortgage broker specializing in all types of commercial mortgage loans, apartment loans, multifamily loans, and credit tenant lease loans.
Our Office Building Loan Benefits
Office Building Loan Rates start as low as 3.75% (as of September 25th, 2020)
• No upfront application or processing fees
• Simplified application process
• Up to 75% LTV on office building loans (90% on owner/user office buildings)
• Terms and amortizations up to 25 years
• Loans for purchase and refinance, including cash-out
• 24 hour written pre-approvals with no cost and no obligation
Recent TRUSTPILOT Reviews
Select Commercial Funding Reviews from TRUSTPILOT

A three year journey
"Thanks Stephen for all of your hard work in getting our deal closed! I appreciate your professionalism and patience throughout a complicated process. You always were there for my partner and I whenever we had questions and needed answers quick. It was a pleasure to have worked with you and Select Commercial!"
Recent Closings