Office Building Loans
Office Building Interest Rates - Rates updated December 9th, 2023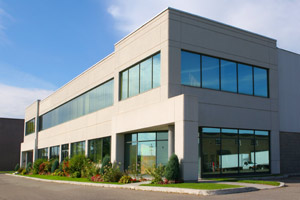 Select Commercial, a leading nationwide commercial mortgage broker, provides its clients with office building mortgages for the purchase and refinance of office buildings from $1,500,000+.  Our current office building financing programs include the following:

Multi-tenanted office buildings in suburban or urban locations with a minimum population of 50,000 residents. These buildings may be high-rise, low-rise, or situated within office parks. We will consider buildings constructed of metal, as well. We typically like to see good term leases with low tenant rollover and staggered lease renewals. However, each situation is different and we will consider office building loans that do not meet all of these criteria.

Single tenant owner occupied office buildings where the owner uses the property for their own business are a very common loan type for us. We specialize in working with self-employed borrowers who own or are looking to purchase an office building for their business. We are capable of working with clients whose credit and/or provable income do not meet typical bank standards. We are also able to offer self-employed borrowers up to 90% financing to acquire their own office building property.

NNN Credit Tenant deals are also a preferred product type. These are office building loans on single tenant properties with triple-net leases, and may include government or other municipal buildings. We will typically offer long-term fixed-rate loans where the term matches the current lease term.

Office buildings with an un-stabilized rent roll due to expired tenant leases or buildings in need of tenant improvements to attract long-term tenants are also properties we will consider. Many times, an office building is in need of updating or tenant improvements in order to stabilize the rent roll. We currently offer a bridge loan program to help an office building owner improve the value of the property by making money available for rehab, upgrading, and modification.

We are a nationwide commercial mortgage broker specializing in all types of commercial mortgage loans, apartment loans, multifamily loans, and credit tenant lease loans.
Our Office Building Loan Benefits
Office Building Loan rates start as low as 6.48% (as of December 9th, 2023)
• A commercial mortgage broker with over 30 years of lending experience
• No upfront application or processing fees
• Simplified application process
• Up to 75% LTV on office building loans (90% on owner/user office buildings)
• Terms and amortizations up to 25 years
• Loans for purchase and refinance, including cash-out
• 24 hour written pre-approvals with no cost and no obligation
Recent TRUSTPILOT Reviews
Select Commercial Funding Reviews from TRUSTPILOT

A three year journey
"Thanks Stephen for all of your hard work in getting our deal closed! I appreciate your professionalism and patience throughout a complicated process. You always were there for my partner and I whenever we had questions and needed answers quick. It was a pleasure to have worked with you and Select Commercial!"
Recent Closings
Office Building Loans Outlook for 2021 - Commercial Mortgage Rates
The COVID-19 pandemic seriously depressed the demand for apartment living space across the Unites States. One of the biggest factors that directly impacts apartment demand and household formation is a given market's availability of jobs. The pandemic caused many people to be out of work and many other people to work remotely. Consequently, many prospective tenants such as new graduates lived with their parents or friends. With increased hiring in 2021 and many people returning to their in-office jobs, there has been a big rise in the demand for nationwide apartment housing. As more and more young graduates can return to work, this trend should continue throughout 2021. Commercial mortgage rates for apartment buildings have been at all-time lows throughout 2021 and experts don't anticipate them to go up soon. The office and retail sectors did not fare so well in 2020 due to the pandemic. Many businesses shut down, brick and mortar retail shops had a hard time doing business and many companies implemented work from home policies. Many lenders were very conservative when considering commercial mortgage applications for these sectors. With vaccinations increasing and many states removing restrictions, business profitability has risen throughout 2021. In 2021, we are seeing companies hiring again after a dismal 2020. During 2021, it is estimated that more than 6.5 million workers will be added to company payrolls, many of them needing office space. Commercial mortgage lenders are not extremely bullish on the office sector and commercial mortgage rates, while attractive, are not as low as some other asset classes. Meanwhile, we are not seeing commercial mortgage lenders lend aggressively on retail properties in 2021. While the loans that lenders do fund may be at lower commercial mortgage rates, they aren't as low as other asset classes and borrowers are having a difficult time obtaining high leverage loans in 2021.

Industrial properties are emerging well positioned from the pandemic and are expected to perform well in 2021 and beyond. The rapid growth of e-commerce, especially during the pandemic, is causing strong demand for industrial and warehouse space. 2021 has been a strong year for industrial absorption and sales prices of suitable industrial space has skyrocketed. Industrial properties currently are receiving very attractive commercial mortgage rates as this market is receiving a lot of attention. Experts believe that close to $578 billion of commercial mortgages and multifamily loans will be funded in 2021. This is over a 30% increase from 2020's volume of $442 billion. As commercial mortgage rates remain at all-time lows, 2021 is a great time for prospective borrowers to look for commercial mortgage loans. Right now in 2021, commercial mortgage rates can be in the high 2% range for qualified properties and borrowers. Apartment loans above $6 million can qualify for rates in the mid- high 2% range while apartment loans below $6 million are generally being underwritten in 2021 in the low to mid 3% range. Many lenders are financing commercial mortgage loans for other asset types in the low to mid 3% range as well in 2021. Check out our low commercial real estate loan rates and use our commercial mortgage calculator to calculate monthly principal and interest.
The national economy has improved dramatically in 2021 as compared to 2020 as vaccination rates have risen and many employees have returned to their offices.  Many states have lifted or scaled back restrictions and business profitability is increasing.  Corporate profits are increasing as we slowly come out of the pandemic.  Interest rates in 2021 remain at all time lows, allowing companies to consider expansions in the year ahead.  In 2021, we are seeing companies hiring again after a dismal 2020.  During 2021, it is estimated that more than 6.5 million workers will be added to company payrolls, many of them needing office space.  Lenders are not extremely bullish on office building loans and office building loan rates, while attractive, are not as low as some other asset classes.