Apartment Building Loans From $1,000,000
Apartment Building Loan Rates -

Rates updated April 9th, 2020

Multifamily Loan Product
Starting Rates
LTV
5 Year Fixed
3.59%
Up to 80%
Get Free Quote
7 Year Fixed
3.64%
Up to 80%
Get Free Quote
10 Year Fixed
3.71%
Up to 80%
Get Free Quote
Our Apartment Building Loan Benefits
Apartment building loan rates start as low as 3.59% (as of April 9th, 2020)
• No upfront application or processing fees
• Simplified application process
• Financing up to 80% LTV
• Terms and amortizations up to 30 years
• Long term fixed rates
• Loans for purchase and refinance, including cash-out
• 24 hour written pre-approvals with no cost and no obligation
Recent TRUSTPILOT Reviews
Select Commercial Funding Reviews from TRUSTPILOT

A three year journey
"Thanks Stephen for all of your hard work in getting our deal closed! I appreciate your professionalism and patience throughout a complicated process. You always were there for my partner and I whenever we had questions and needed answers quick. It was a pleasure to have worked with you and Select Commercial!"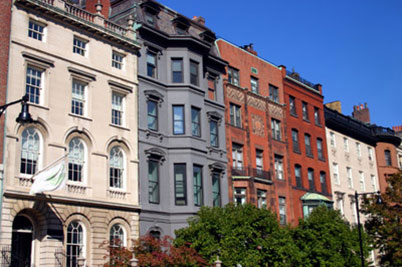 We are experts in securing apartment building loans. Sometimes referred to as multifamily mortgage loans, these types of loans have traditionally constituted the largest portion of our total business volume. We have information that can help you with How to Buy an Apartment Building. Whether you are looking to finance a small apartment building, a complex with hundreds of units, or a co-operative looking for an underlying mortgage, we can help you find the optimal financing solution to meet your apartment mortgage loan needs. Our company has access to multiple capital sources, including: Fannie Mae, Freddie Mac, HUD, numerous local and national banks, Wall Street conduit lenders, Agency lenders, credit unions and insurance companies. We will entertain multifamily loan requests of all sizes, beginning at $1,000,000. See our article published in a major magazine on How to Invest in an Apartment Building. We arrange financing for the following:
Large urban high-rise apartment buildings
Suburban garden apartment complexes
Small apartment buildings containing 5+ units
Underlying cooperative apartment building loans
Portfolios of small apartment properties and/or single-family rental properties
Other multi-family and mixed-use properties

Our company has multiple capital sources for these loans, including: Fannie Mae, Freddie Mac, FHA, national banks, regional and local banks, insurance companies, Wall Street conduit lenders, credit unions and private lenders. Whether you are purchasing or refinancing, we have the right solutions available. We will entertain loan requests of all sizes, beginning at $1,000,000. Click here to get started with a free loan quote.
Apartment Loan Trends in 2020
The current 2020 market outlook does not indicate any significant factors should cause major trouble in the multifamily market. However, there are certain uncertainties that may play an important role in the nation's economy. The biggest of these potential issues is the continuing trade conflict with China. Furthermore, over the past year there has been a steady decline in both business investment (down 14 percent) and consumer confidence (down 7 percent). While these uncertainties could impact the larger economy, experts believe that the most plausible scenario for the 2020 multifamily market is one of economic stability and sustained growth. Market indicators suggest that demand for housing, especially for apartment rentals, is expected to remain healthy. This should continue to generate new construction of multifamily buildings. Both the high number of permits and starts over the past couple of years demonstrate that developer confidence is very high in the multifamily market. Market experts predict an annual completion of 340,000 apartment units over 2020, way above the 300,000-annual average for the past five years. Over the last couple of years, the multifamily market has seen absorptions outperform expectations due to both changes in lifestyle and demographic preferences and new supply has consistently taken longer to be built. These two factors have helped the market to perform stronger than expected in the past and should continue throughout this year. Market data indicates that rent growth should remain strong in 2020, growing 3.6% (which is above the historical average). In terms of mortgage origination, low interest rates and strong multifamily performance are expected to help loan volumes grow. Experts predict that the origination volume in 2020 will increase by 5.7% to $390 billion. Market data indicates that cap rates have more room to decline, which will lead to increasing property values and should drive up origination volume. All in all, while the potential exists for some slowing in the market it should remain healthy throughout 2020. Rent growth is expected to moderate and vacancy rates will probably increase modestly. As cap rates decline and market fundamentals continue to improve property values are expected to rise and lead to higher origination volumes. Lifestyle preferences, demographics and the lack of available houses to purchase at lower price points will keep many potential home buyers in multifamily units. Given all of these metrics, experts do not see any issues that should cause a significant decline in the 2020 multifamily market.
What Happened with Apartment Loans in 2019
The multifamily market ended the 2019 year on a high note. Despite increased levels of new units entering the market, the apartment sector maintained strong and steady growth throughout the year. Vacancy rates throughout the country remained fairly stable, easing investors' concerns of a significant decline in occupancy due to the high sum of multifamily units delivered. Furthermore, rent growth on the national and metropolitan levels remained healthy throughout the year. While 2019 rent growth was more modest than 2018, it was in line with 2016 and 2017 levels and remained above the national historic average of 3.4%. Based on data provided by the U.S. Census Bureau, multifamily completions increased slightly in 2019 when compared with 2018. The data also show that reported permit growth has increased 3% and starts are up 2%. Based on 2019 data, these metrics suggest that the supply will remain elevated over the next few years. In terms of multifamily mortgage origination, the most up to date information has surpassed expectations. Mortgage Bankers Association reported that the 2018 mortgage volume came in at about $339 billion, an increase of 18.9% from 2017. While the actual 2019 numbers will not be available until later this year, experts estimate that due to solid fundamentals, low interest rates and heightened demand for multifamily investments, the total apartment loan origination volume last year was about $369 billion.

The 2019 economy thrived overall. Throughout the year 2.1 million jobs were added which were in line with 2017 number (although it fell short of the 2018 total of 2.7 million). The unemployment rate also continued to decrease in 2019 as it went down 50 basis points to 3.5% at the end of the year. This number matched the lowest unemployment rate in fifty years. The labor market heavily supported increased salaries, as indicated by the 2.8% annual growth in the Employment Cost Index as of September of 2019. While these gains were below the expected amount for a market with such a low unemployment rate they were above the average for the past decade. At the beginning of the year many investors were concerned due to expectations of a recession. There were many indicators that supported this concern such as inverted two and ten year yield curves, an unanticipated rise in the June unemployment rate of ten basis points, an unstable stock market and slowed job growth. However, during the third and fourth quarters of 2019, the economy improved as job growth rose, the unemployment rate fell. This economic improvement has had a clear impact on the multifamily market as more investors are feeling bullish on putting their money into this asset class.
Fannie Mae Multifamily Financing
Fannie Mae is one of the nation's leading secondary market sources of capital for apartment building financing. Fannie Mae provides mortgage capital for conventional, affordable housing, cooperatives, senior housing, student housing, manufactured housing communities and mobile home parks nationwide. Fannie Mae's apartment loan program offers many distinct advantages over traditional bank programs, including: long-term fixed rates up to 30 years, high LTV ratios up to 80%, and nonrecourse financing (no personal guarantee to the principals). Fannie Mae's offerings include:
Fannie Mae Multifamily Loans (Small)
Description
Simplified loan approval process for long term fixed rate financing for apartments, manufactured housing, mobile home parks, and cooperative apartments.
Loan Amount
$1,000,000 – $3,000,000 nationwide - up to $5,000,000 in major markets
Loan Terms
Fixed rates for 5, 7, 10, 12, 15, 20 and 30 years
Amortization
Up to 30 years, based on the age and condition of the property
Prepayment Penalty
Yield maintenance and step-down options available
Recourse
Non-recourse lending is available
Debt Service Coverage
1.25x minimum
Loan to Value
Up to 75% maximum LTV for refinances and 80% for purchases
Subordinate Financing
Supplemental mortgages are available after the first 12 months of the loan term or loan assumption
Occupancy
Typically expect to see 90% occupancy for the previous 3 months
Assumability
Non-recourse loans are assumable with the Lender's consent and a 1% fee
Taxes and Insurance Escrows
May be waived on lower LTV loans
Net Worth and Liquidity
Net worth and liquidity requirements must be met
Replacement Reserve Escrows
To be determined based upon appraisal and engineering reports
Rate Lock
Rate lock occurs after commitment is issued; an early rate lock option is also available
Fees
Due Diligence Fee: $4,500 – $8,500 non-refundable fee for 3rd party reports and processing
Timing
45-60 days from complete application to closing
Fannie Mae Multifamily Loans (Large)
Description
Long term, fixed rate financing for the purchase or refinance of apartment buildings, mobile home parks and cooperative properties
Loan Amount
$3,000,000 and up
Loan Terms
Fixed rates for 5, 7, 10, 12, 15, 20 and 30 years
Amortization
Up to 30 years, based on property condition; Interest-only financing is available
Loan to Value Maximum
Up to 80%
Coverage Minimum
Typically 1.25x, 1.20x in certain markets
Borrower
Domestic single asset borrowing entity is required
Interest Rate
Subject to "tiered" LTV ratio (55%, 65%, and 80% tiers) 
Prepayment Terms
Yield maintenance and step-down prepayment options available
Third Party Reports
MAI Appraisal, Physical Needs Assessment, and Environmental Phase I Assessment are required, plus Seismic Report may be required for properties in Seismic Zones 3 and 4
Escrows
Real estate taxes, insurance, and replacement reserves subject to underwriting guidelines
Application Fee
$10,000; covers 3rd party reports and processing/underwriting costs
Legal Fees
$8,000 to $12,000 varying with characteristics of the deal
Timing
45-60 days from application to closing; dependent on 3rd party report timing and borrower's submission of due diligence
Rate Lock
Typically, lock occurs after commitment is issued; Early Rate Lock option is available, allowing rate lock within 3-4 weeks of application
Assumability
Loan is assumable, subject to lender approval.
Freddie Mac Multifamily Loan Program (Small Balance)
Freddie Mac is another nationwide source of mortgage capital for apartment building financing. Up until recently, Freddie Mac focused exclusively on large balance loans. Now, Freddie Mac has unveiled a small balance apartment loan program to compete with Fannie Mae. These loans have very competitive rates, flexible prepayment options, and allow for cash out. These loans are called hybrid ARMs as they have fixed rates for the initial 5, 7, or 10 years followed by an adjustable-rate period and 30 year amortizations. Available options include a five-year fixed followed by a 15 year adjustable, seven year fixed followed by a 13 year adjustable, and a 10 year fixed followed by a 10 year adjustable. All loans come with step down prepayment penalties (such as 5%, 4%, 3%, 2%, 1%) instead of yield maintenance.
Loan Amount
$1 million to $5 million
Loan Purpose
Purchase or refinance, including cash out refinances
Amortization
Up to 30 years
Property Types
Apartment buildings of 5+ units
Debt Service Coverage
1.20x in top markets, 1.25x nationwide
Maximum Loan to Value
80%
Recourse
Non-Recourse
Credit Score
Minimum of 650
Interest Only
Interest only loans are available
Occupancy
Minimum occupancy of 90% for 90 days
Taxes/Insurance
Escrows for taxes and insurance may be waived
Replacement Reserves
Not usually required
Rate Lock Deposit
1% at rate lock, refundable at closing
Adjustments
Annual and lifetime caps on all adjustments
Assumable
Yes
Bank Multifamily Mortgage Program
In addition to offering loans from agency lenders Fannie Mae and Freddie Mac, we also offer many different bank and portfolio loan programs. While the agency lenders typically have the lowest rates available in the market, many times the borrower would be better off obtaining an apartment building loan from a traditional portfolio lender. Often times, a portfolio product will better serve the needs of the borrower by offering more flexible underwriting and loan terms. Some of the key advantages to a portfolio or bank loan include:
Flexible underwriting guidelines
Flexible prepayment penalties
Properties that are in need of repairs, maintenance, or updating
Properties in less than desirable markets
Properties in smaller markets
Borrowers with difficulty providing tax returns
Borrowers with past credit issues
Properties with less than stellar cash flow
Borrowers who are not citizens or Green card holders
Mixed-use properties containing commercial income
Properties that house college students in college towns
Loans that require cross collateralization with other properties
HUD contracts, HAP contracts and Section 8 tenants acceptable
Mobile home parks and manufactured housing communities
Purchases where the down payment results from a gift from family members
Loans with long-term amortization and no balloon payments
Commercial Mortgage-Backed Securities (CMBS Loans)
Another major source of mortgage capital for apartment building loans is the commercial mortgage-backed securities market through Wall Street investment banks. CMBS lenders make individual loans to borrowers which are then packaged and sold to investors as securities. These loans provide interest rate yield to their investors while contributing liquidity to the capital markets. This liquidity in the markets means lower commercial mortgage rates to borrowers. Borrowers are well served when there are multiple sources of capital in the market. Some of the benefits of a CMBS loan include:
LOAN AMOUNT
$1 million to $10 million+
MARKETS
Primary, Secondary, and Select Tertiary Markets
ELIGIBLE PROPERTIES
Multifamily, Manufactured Housing, Office, Retail, Industrial and Self-Storage
SECURITY
First Lien Mortgage
TERM (YEARS)
10 years
AMORTIZATION (YEARS)
25 – 30 years
MAXIMUM LOAN TO VALUE
75%
MINIMUM DSCR
1.25x
RATE
Fixed rate based on spread premium over 10-year US swap rates
NON-RECOURSE
Non-Recourse, except for standard industry carve outs
PREPAYMENT
Permitted after a typical lock out period, subject to defeasance
ASSUMABLE
Permitted, subject to Lender's Approval and 1% assumption fee
CAPPED COSTS
3rd party costs & legal are capped
RESERVES
Real Estate Taxes, Insurance, Replacement Reserves, TI/LC (if applicable), and others as reasonably determined by underwriting
Multifamily Bridge Loan
Very often, a property does not qualify for traditional lender programs for various reasons including: vacant properties, properties with un-stabilized occupancy, properties in need of major repair or remodeling, properties that do not cash flow or are underperforming, or loans that must close with a very quick timeline. These loans are very often best served by a bridge loan. Bridge loans are short-term loans, usually at higher rates than traditional financing that allow the borrower the time and money to reposition a property in order to qualify for traditional bank loans in the future. Some of the benefits of a bridge loan include:
Locations
Nationwide
Property Types
All property types considered
Loan Amount
$1,000,000 and up
Loan Term
12 – 36 Months Interest Only
Loan to Value
Up to 75% LTV
Typical Situations
Lease-ups, Repositioning or transitional properties, Foreclosure purchases, Discounted payoffs (DPOs), Cash-out financing, Tight closing deadlines, Refinancing of maturing loans, Properties exiting bankruptcy, Partner buyouts, Hard money loans (considered on a case-by-case basis.)
DSCR
Cash flowing and non-cash flowing properties
Processing Fee & Expense Deposit
Expense deposit required to cover 3rd party reports and underwriting fees
Reserves
Tenant improvements, Leasing commissions and Capital expenditures may be escrowed
Sponsor/Borrower
Personal credit score of 675 or better
Borrowing Entity
Operating entity occupying the property or special purpose entity
Recourse
Non Recourse
Assumability
Not assumable
Prepayment
Determined on a case by case basis