Fannie Mae Cooperative Property Multifamily Loans
Our Fannie Mae Multifamily Loan Benefits
Fannie Mae Multifamily Loan rates start as low as 5.72% (as of December 3rd, 2023)
• A commercial mortgage broker with over 30 years of lending experience
• No upfront application or processing fees
• Simplified application process
• Financing up to 80% LTV
• Terms and amortizations up to 30 years
• Long term fixed rates
• Loans for purchase and refinance, including cash-out
• 24 hour written pre-approvals with no cost and no obligation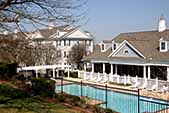 Are you part of a cooperative organization looking for mortgage with flexible terms for your multifamily property? If so, the Fannie Mae Cooperative Property Loan Program could be the perfect option for you. This product gives Cooperative Organizations access to multifamily loans with competitive pricing, certainty and speed of execution. Terms are flexible as they range from 5 to 30 years with up to 30 year amortization periods. In addition, these loans are non-recourse.
Fannie Mae Cooperative Property Multifamily Loans Highlights
Eligible Properties:
Stabilized Cooperative Properties
Must be in eligible markets
Must have an overall property condition rating of two or better
Term: 5 to 30 years

Amortization: Up to 30 years

Maximum LTV: 55%

Minimum DSCR: 1.00x for Actual Cooperative Property operations and 1.55x for Cooperative Market Rental operations.

Prepayment Penalty: Yield Maintenance

Recourse: Loans are non-recourse with standard bad boy carveouts

Other Terms:
Interest rate is fixed
Supplemental financing is available
Loans are not typically assumable
Escrows for replacement reserves, taxes and insurance are required
Property must have management company with similar experience
Operating Reserve balance must be at least 10% of annual maintenance fees
High levels of ownership by one sponsor or investor (in excess of 40%) will require additional due diligence
---
---
Recent TRUSTPILOT Reviews
Select Commercial Funding Reviews from TRUSTPILOT

A three year journey
"Thanks Stephen for all of your hard work in getting our deal closed! I appreciate your professionalism and patience throughout a complicated process. You always were there for my partner and I whenever we had questions and needed answers quick. It was a pleasure to have worked with you and Select Commercial!"