Fannie Mae Structured Adjustable Rate Mortgage (Sarm) Multifamily Loan
Our Fannie Mae Multifamily Loan Benefits
Fannie Mae Multifamily Loan rates start as low as 5.50% (as of December 9th, 2023)
• A commercial mortgage broker with over 30 years of lending experience
• No upfront application or processing fees
• Simplified application process
• Financing up to 80% LTV
• Terms and amortizations up to 30 years
• Long term fixed rates
• Loans for purchase and refinance, including cash-out
• 24 hour written pre-approvals with no cost and no obligation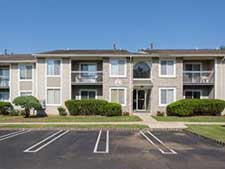 The Fannie Mae Structured Adjustable Rate Mortgage Multifamily Loan programfannie-mae-structured-adjustable-rate-mortgage-sarm-multifamily-loan.php. These loans have very competitive variable interest rates that are convertible to fixed-rates. These loans are very attractively priced, can be amortized over 30 years and typically don't require any personal guarantees.
Fannie Mae Structured Adjustable Rate Mortgage (Sarm) Multifamily Loan Highlights
Property Eligibility:
Existing and stabilized conventional, affordable housing, seniors housing, student housing or manufactured housing multifamily properties
Properties undergoing moderate rehab may be eligible
Loans must ne $25 million or more
Term: 5,7 or 10 years
Amortization: Up to 30 years
Maximum LTV: 75%
Minimum DSCR: 1.0x
Prepayment Penalty:
Typically the first year is a required lock-out period (no prepayment allowance)
After the lockout period, loan may be repaid with a prepayment premium
No prepayment premium during the "open period" (usually last 3 months of loan term)
Recourse: Loans are non-recourse with standard carve-outs for bad boy acts
Other Terms:
After lockout period, loan can be converted to a fixed-rate 7 or 10 year loan
Supplemental financing is available
Loans are typically assumable
Escrows for replacement reserves, taxes and insurance are typically required
Recourse: Non-recourse with standard carve-outs for bad boy acts.
---
---
Recent TRUSTPILOT Reviews
Select Commercial Funding Reviews from TRUSTPILOT

A three year journey
"Thanks Stephen for all of your hard work in getting our deal closed! I appreciate your professionalism and patience throughout a complicated process. You always were there for my partner and I whenever we had questions and needed answers quick. It was a pleasure to have worked with you and Select Commercial!"