Freddie Mac Tax-Exempt Multifamily Loans
Our Multifamily Loan Benefits
Multifamily Loan rates start as low as 5.07% (as of June 5th, 2023)
• A commercial mortgage broker with over 30 years of lending experience
• No upfront application or processing fees
• Simplified application process
• Financing up to 80% LTV
• Terms and amortizations up to 30 years
• Long term fixed rates
• Loans for purchase and refinance, including cash-out
• 24 hour written pre-approvals with no cost and no obligation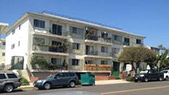 The Freddie Mac Tax-Exempt Multifamily Loans program (TELs) offers borrowers a cost-effective and efficient solution for those looking for tax-exempt financing. This program helps borrowers save time and money when looking to acquire or refinance affordable multifamily properties with tax-exempt debt. The Freddie Mac TEL is a wonderful alternative to tax-exempt bond credit enhancements with 4% LIHTCs. This program offers immediate funding and forwards and interest-only options. In addition, their streamlined process means less paperwork and expense than traditional bond credit enhancements.
Freddie Mac Tax-Exempt Multifamily Loan Highlights
Product Description: Multifamily financing to either acquire or refinance of stabilized and affordable apartment buildings. Must have 4% Low-Income Housing Tax Credits (LIHTC) and at least 7 more years in the LIHTC compliance period
Type of Funding: Offers both immediate fixed-rate financing and forward fixed-rate financing
Eligible Properties: Garden, mid-rise or high-rise multifamily properties with 4% LIHTC
Occupancy: Minimum of 90% occupancy for 90 days
Collateral: First-lien mortgages of conventional, seniors housing or student housing properties
Term: Up to 30 years
Construction Loan Term: Up to 36 months
Amortization: Up to 35 years
LTV: Maximum of 85% of adjusted value or 90% of market value
DSCR: Minimum of 1.15x
Prepayment Penalty: Yield Maintenance. Minimum of 10 years' prepayment protection
Other Terms:
Subordinate financing is available
Supplemental loans are available
Escrows for taxes and insurance are required
Transactions will be priced at a spread to 10-year Treasuries
---
---
Recent TRUSTPILOT Reviews
Select Commercial Funding Reviews from TRUSTPILOT

A three year journey
"Thanks Stephen for all of your hard work in getting our deal closed! I appreciate your professionalism and patience throughout a complicated process. You always were there for my partner and I whenever we had questions and needed answers quick. It was a pleasure to have worked with you and Select Commercial!"