VirginiaMultifamily Loan Rates
At Select Commercial, we specialize in Virginia apartment building loansand any type ofmultifamily financing, offering competitive rates and customized apartment loan solutions starting at $1,500,000. Whether you're financing an apartment complex or seeking a loan to finance an apartment building, our expertise in Virginia multifamily investment is unmatched. Explore our Virginia commercial mortgages for diverse real estate opportunities, or visit our commercial mortgage rates page for a detailed overview of our loan products and their rates available nationwide.
Get Free Quote
Virginia Multifamily Loan Rates -
updated 12/09/23
Multifamily >$6Million
Rate*
LTV
Multifamily 5 Yr Fixed
5.57%
Up to 80%
Multifamily 7 Yr Fixed
5.55%
Up to 80%
Multifamily 10 Yr Fixed
5.50%
Up to 80%
Multifamily <$6Million
Rate*
LTV
Multifamily 5 Yr Fixed
6.03%
Up to 80%
Multifamily 7 Yr Fixed
5.96%
Up to 80%
Multifamily 10 Yr Fixed
5.93%
Up to 80%
*Rates start as low as the rates stated here. Your rate, LTV and amortization will be determined by underwriting.


Virginia Multifamily Loan Benefits
Virginia Apartment Loan rates start as low as 5.50% (as of December 9th, 2023)
• A commercial mortgage broker with over 30 years of lending experience
• No upfront application or processing fees
• Simplified application process
• Up to 80% LTV on multifamily financing
• Terms and amortizations up to 30 years
• Multifamily loans for purchase and refinance, including cash-out
• 24 hour written pre-approvals with no cost and no obligation
Recent TRUSTPILOT Reviews
Select Commercial Funding Reviews from TRUSTPILOT

A three year journey
"Thanks Stephen for all of your hard work in getting our deal closed! I appreciate your professionalism and patience throughout a complicated process. You always were there for my partner and I whenever we had questions and needed answers quick. It was a pleasure to have worked with you and Select Commercial!"
Latest Expert Insights from Stephen A. Sobin
Stephen A. Sobin, the president of Select Commercial Funding LLC, is a renowned expert in the field of multifamily financing. His insights and perspectives are regularly sought by leading industry publications. Here are his latest contributions that highlight his deep understanding of the multifamily financing landscape and his commitment to providing clear, insightful analysis on key industry issues.
Decoding "Junk Fees" in Rental Housing
In another latest contribution to Multi-Housing News, Sobin provided expert commentary in an article titled "What's Next for Junk Fees? The Industry Weighs In". He clarified the difference between legitimate fees collected for various third-party services and so-called "junk fees". Sobin emphasized the importance of borrowers understanding their rights in negotiating all loan terms and the obligation of lenders to disclose all fees.
Understanding the Impact of Federal Reserve's Decisions
In a recent article titled "How the Fed's Pause on Interest Rates Impacts Multifamily" published by Multi-Housing News, Sobin shared his expert insights on the Federal Reserve's decision to pause interest rate hikes. He accurately predicted that the Fed would not raise rates in June, citing recent bank failures and lingering concerns about a potential recession.
Stay tuned for more expert insights from Stephen A. Sobin on the evolving multifamily financing landscape.
Frequently Asked Questions
Is multi-family real estate a good investment in 2023?
Inflation fears, high interest rates, and the prospect of recession have slowed the pace of the commercial real estate market considerably. Some property types are outperforming others. Apartment buildings in desirable neighborhoods are performing well, as owners have been able to raise rents and keep up with rising interest rates. Multifamily properties in smaller and less desirable areas, or areas where unemployment is rising, are not performing as well, as rent increases are harder to implement. In the office sector, only medical office buildings are generating lender interest. General office properties have underperformed the market as a result of the work from home policies established during the Covid-19 pandemic. Office demand is unlikely to return to pre-Covid levels making the office sector extremely hard to navigate right now. In the retail sector, essential service businesses, such as grocery stores and pharmacies, are performing well, while traditional brick and mortar retailers are still feeling the effects of Covid-19 and the competition from online retailers. Many malls are experiencing record high vacancy levels, and some are being repositioned for other purposes. In the industrial sector, we are seeing strong demand for warehouse and distribution space to accommodate the online retailers. Industrial space in urban markets and close to transportation are performing very well. We expect to see sales prices for underperforming properties to drop in 2023 as investors gravitate to better positioned properties.
Recent Banking Failures Likely To Impact Virginia Multifamily Lending
The recent collapse of Silicon Valley Bank and Signature Bank has sent shockwaves through the business and real estate lending sectors. As a leading VA commercial mortgage broker with over 30+ years of experience, Select Commercial knows that the multifamily sector is not immune to these developments. Here's how these banking failures could impact multifamily lending:
Regional Banks Under Pressure
Regional banks, which provide significant liquidity to the apartment sector, are likely to face increased pressure. The collapse of SVB and Signature Bank has raised concerns about the stability of smaller banks. This could lead to a pullback from regional banks providing loans to the multifamily sector, making it more challenging for developers and investors to secure financing.
Development Challenges
Developers could face significant challenges, particularly in securing construction loans and value-add renovation dollars. The current environment is leading to a slowdown in construction lending and a return to traditional underwriting and banker skepticism. This could particularly impact the affordable housing sector, where developers need their financing lined up to secure tax credits.
Volatility in the CMBS Market
CMBS loans have experienced turbulence following the bank failures. This volatility could impact a new crop of lenders that have emerged over the past half-decade, many of which are capital markets-dependent. If the securitization market stabilizes, some of the CMBS and bridge lenders may re-enter the market to fill the liquidity gaps left by regional lenders.
Interest Rate Uncertainty
The bank failures could also contribute to uncertainty around commercial mortgage rates. If these failures lead to a slowdown in rate hikes by the Federal Reserve, this could potentially benefit the commercial real estate market in the long run. However, it's too early to predict the exact impact on apartment transaction volume.
In summary, the recent banking failures have the potential to significantly impact how banks handle multifamily loans. We will closely monitoring these developments to provide the best advice and service to my clients during these uncertain times.
Apartment Loan Types We Serve
If you are looking to purchase or refinance a Virginia Beach apartment building, don't hesitate to contact us. We arrange financing in the city of Virginia Beach for the following:
Large urban high-rise multifamily buildings
Suburban garden multifamilycomplexes
Small multifamily buildings containing 5+ units
Underlying cooperative multifamily building loans
Portfolios of small multifamily properties and/or single-family rental properties
Other multi-family and mixed-use properties
Apartment Loan Helpful Articles
How to Get the Best Rate on a Multifamily Loan
How to Buy an Apartment Building
Uncomplicated Underwriting
How to Invest in an Apartment Building
Are You Shopping for an Apartment Building Loan?
How To Get The Best Rates On An Apartment Refinance
How do we help our Virginia apartment loan clients get the best rate and terms?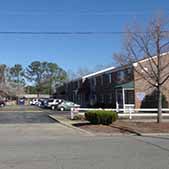 Select Commercial has excellent Virginia apartment building loan products and options available for owners and purchasers of apartment properties throughout the state of Virginia. Whether you are looking for a small apartment building loan or are looking for apartment building financing for a complex with hundreds of units, we can help you find the optimal apartment building financing to meet your apartment building loan needs. While we lend across the entire continental US, we are able to give our best rates and loan programs to certain areas that we feel are strong markets. Virginia is one of the states that we consider to be a premium market for apartment building loans and we actively look to originate good quality loans here for our clients. We have a diverse array of many available loan products to help qualified VA borrowers looking to purchase or refinance an apartment property. We offer apartment loans with terms and amortizations up to 30 years, recourse and non-recourse, and many options for prepayment. We typically approve apartment building loans within 1 day and usually close within 45 days of application. Our clients love our simplified application process, 24-hour pre-approvals with no-cost and no-obligation, great rates and terms, fast closings and personalized service.
Recent Multifamily Loan Closings
What are the market conditions expected for Virginia Apartment Loans in 2023?
Experts anticipate above average performance for the multifamily sector in 2023. Occupancy rates are expected to remain above 95% and rental rates are expected to grow by 4%. These figures are not as robust as the past couple of years, however, which saw vacancy rates under 3% and rent growth in the double digits. During the second and third quarters of 2022, leasing activity for apartment buildings was slow. This coincided with a solid pace of new multifamily deliveries to the market. The combination of slower leasing activity and heightened supply caused the overall vacancy rate to increase by 150 basis points in the middle portion of 2022. Throughout 2023, vacancy rates will likely continue to rise at a slower pace and move toward the 20-year average of 5%.
The overall multifamily housing demand is expected to remain strong in 2023. With inflation continuing to impact consumer spending, more and more renters are determining whether to renew their leases. While new leasing activity stalled throughout the middle portion of 2022, the overall multifamily demand remained pretty strong. The rise in home prices and residential mortgage rates is also helping to increase multifamily demand. Monthly payments for homes purchased in the third quarter of 2022 were, on average, 57% more than monthly apartment rents. That difference is the widest gap on record. Even if home values and mortgage rates decrease in 2023, the relatively lower cost of renting will support multifamily demand.
Rapidly rising interest rates on multifamily loans caused multifamily investment activity to slow down in the second half of 2022. Many buyers not willing to pay higher rates for apartment loans stepped out of the market. As apartment loan rates stabilize in 2023, many buyers will return to the market and look to finance apartment building investments with multifamily loans. The multifamily sector has historically been one of the most attractive sectors to investors. Over the past decade, the multifamily sector has seen average annual total returns of 9.3%. Additionally, this sector offers multifamily loan options from both Fannie Mae and Freddie Mac. These apartment loan options are not available for other asset classes. As the market stabilizes in 2023, more and more investors will look to acquire apartment buildings and finance them with agency apartment loans.
One other factor that caused the multifamily sector to stall in 2022 is that buyers expected cap rates to increase commensurate with the rise in interest rates, but sellers still expected higher prices.  This caused many deals to simply not cash flow. Cap rates are expected to increase in 2023. With this increase, many buyers will have the option to finance acquisitions with apartment loans at more attractive prices.
Whether you are purchasing or refinancing, we have the right solutions available for your multifamily mortgage loans. We will entertain apartment loan requests of all sizes, beginning at $1,500,000. Get started with a Free Commercial Mortgage Loan Quote.
Virginia Apartment Building Financing
Select Commercial provides apartment building financing and commercial mortgages throughout the state of Virginia including but not limited to the areas below.