Bakersfield Commercial Loan Insight
At Select Commercial, we pride ourselves on 35+ years of experience helping clients in Bakersfield with their commercial mortgage needs. Our commitment to excellence has helped create our reputation as a top-tier broker in the city. If you're specifically interested in multifamily units in Bakersfield, we have dedicated resources to guide you. For those seeking comprehensive rates on all loan products available across the 48 states, our comprehensive rate page offers competitive rates for loans starting at $1,500,000.
Bakersfield Commercial Mortgage Rates -
updated 09/27/23
Minimum Loan Size $1,500,000
Get Free Quote
Loan Product
Rate*
LTV
Commercial Real Estate Loan
6.76%
Up to 75%
Single Tenant Lease
6.56%
Up to 75%
Business Real Estate Loan
6.66%
Up to 90%
*Rates start as low as the rates stated here. Your rate, LTV, and amortization will be determined by underwriting.


Bakersfield Commercial Mortgage Benefits
CA commercial mortgage rates start as low as 5.84% (as of September 27th, 2023)
• A commercial mortgage broker with over 30 years of lending experience
• No upfront application or processing fees
• Simplified application process
• Up to 80% LTV on multi family , 75% on commercial (90% with SBA)
• Terms and amortizations up to 30 years
• Loans for purchase and refinance, including cash-out
• 24 hour written pre-approvals with no cost and no obligation
Recent TRUSTPILOT Reviews
Select Commercial Funding Reviews from TRUSTPILOT

A three year journey
"Thanks Stephen for all of your hard work in getting our deal closed! I appreciate your professionalism and patience throughout a complicated process. You always were there for my partner and I whenever we had questions and needed answers quick. It was a pleasure to have worked with you and Select Commercial!"
Commercial Real Estate Recent Closings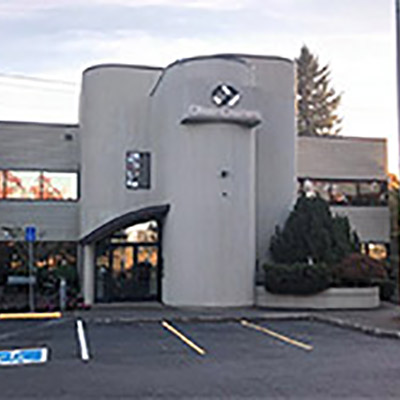 Bakersfield Office Commercial Real Estate Insights: Q3 2023
Bakersfield, known for its diverse industries, has experienced changes in its office sector dynamics in Q3 2023. Delve into the current state of office rentals in the city and understand the broader market trends.


Office Market Overview:
The office sector in Bakersfield has seen fluctuations, with the vacancy rate reaching around 12.5% by Q3 2023. Factors such as the rise of hybrid work models might have influenced these numbers.


Adapting to New Work Norms:
Despite the vacancy rates, Bakersfield remains an attractive location for businesses. The average rent for office spaces is approximately $1.85 per square foot, indicating a relatively affordable office rental market compared to other Californian cities.


Future of Office Spaces in Bakersfield:
With the city's ongoing developments and business-friendly environment, the demand for office spaces is anticipated to see positive trends. Bakersfield's office spaces offer opportunities for businesses to thrive in a dynamic environment.


The office rental scenario in Bakersfield is closely intertwined with broader economic trends. As businesses adapt and grow, the city's office spaces cater to diverse needs, offering both challenges and opportunities.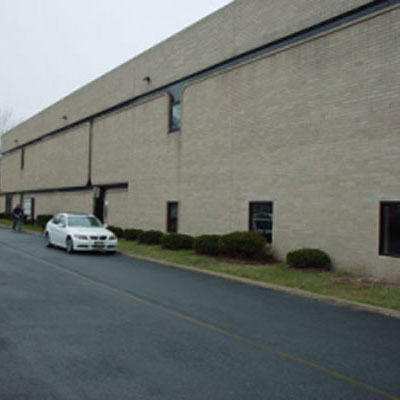 Bakersfield Industrial Commercial Real Estate Insights: Q3 2023
In Q3 2023, Bakersfield's industrial sector has shown promising signs of growth. Dive into the nuances of the industrial real estate market and understand the driving factors behind its current state.


Industrial Market Overview:
The industrial space vacancy rate stands at about 5.8%, indicating a high demand for industrial spaces in Bakersfield. The average rent is competitive at about $0.75 per square foot, reflecting the city's growing industrial sector.


Driving Factors:
Bakersfield's strategic location and connectivity make it a prime choice for logistics and manufacturing units. The city's industrial spaces are designed to cater to the evolving needs of businesses, offering flexibility and scalability.


Future of Industrial Spaces in Bakersfield:
With continuous infrastructural developments and a business-friendly environment, Bakersfield's industrial sector is poised for further growth. The city offers a dynamic industrial real estate landscape, providing businesses with ample opportunities to expand and thrive.


The industrial real estate market in Bakersfield is robust, driven by strategic location advantages and a growing economy. Businesses can leverage these benefits to secure prime industrial spaces and drive their growth.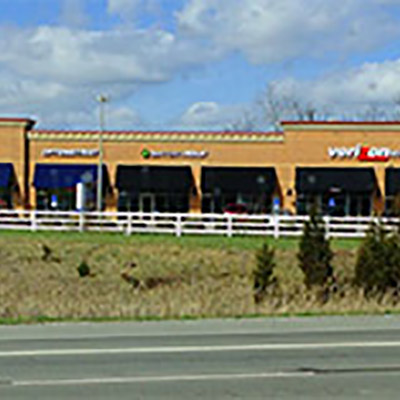 Bakersfield Retail Commercial Real Estate Insights: Q3 2023
The retail sector in Bakersfield has shown resilience and adaptability in Q3 2023. Dive into the current state of retail rentals in the city and understand the market dynamics shaping this sector.


Retail Market Overview:
The growth rate for retail spaces in Bakersfield is steady, with a vacancy rate of approximately 6.7%. The average asking rent is around $1.40 per square foot, indicating a stable retail market in the city.


Consumer Trends:
Despite the challenges posed by e-commerce, brick-and-mortar retail spaces in Bakersfield continue to attract consumers. The city's retail spaces are evolving to offer unique shopping experiences, adapting to changing consumer behaviors.


Future of Retail Spaces in Bakersfield:
Bakersfield continues to offer a dynamic retail landscape. As businesses adapt to changing consumer preferences, the city's retail spaces provide opportunities for innovation and growth.


The retail market in Bakersfield is vibrant, driven by a mix of local and global brands. With a focus on consumer experience and adaptability, the city's retail spaces offer a promising future for businesses.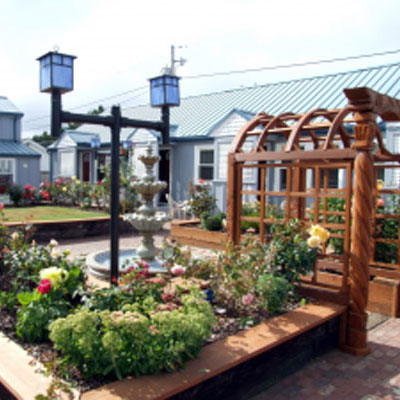 Bakersfield Hotel Commercial Real Estate Insights: Q3 2023
The hospitality sector in Bakersfield has adapted to the changing preferences of travelers in Q3 2023. Dive into the current state of hotel rentals in the city and understand the trends shaping this sector.


Hotel Market Overview:
The occupancy rates for hotels in Bakersfield average around 68%, indicating a moderate demand for accommodations. The average daily rate for hotels is approximately $130, reflecting the city's appeal to both business and leisure travelers.


Traveler Preferences:
With a focus on safety, hygiene, and unique experiences, hotels in Bakersfield are reinventing themselves to cater to the modern traveler. The city's hotels offer a mix of luxury and budget accommodations, ensuring a diverse range of options for visitors.


Future of Hotels in Bakersfield:
As Bakersfield continues to attract tourists and business travelers, the demand for quality accommodations is expected to rise. The city's hotels are well-equipped to cater to this growing demand, offering a blend of comfort and convenience.


The hospitality landscape in Bakersfield is dynamic, driven by changing traveler preferences and a focus on guest experience. With a range of accommodations to choose from, Bakersfield remains a preferred destination for many travelers.


What areas of Bakersfield does Select Commercial provide financing?
Select Commercial provides commercial real estate loans throughout the city of Bakersfield including but not limited to the areas below.
East Bakersfield, Oleander Sunset, Lakeview, Laurelglen, Benton Park, The Oaks, College Heights-Baker Street, Spice Tract, Homaker Park, Southgate, Bakersfield Country Club, Hillcrest, Park Stockdale, Stone Creek, Silver Creek, La Cresta-Altavista, The Seasons, Casa Loma, Riviera-Westchester, Tevis Ranch, Rexland Acres, Sagepointe, Stockdale Greens, Stockdale Estates, Seven Oaks, Quailwood, Csu Bakersfield, Downtown, Amberton, Rio Bravo.