Pittsburgh Apartment Loans
$1,000,000 Minimum
Pittsburgh Apartment Loan Rates - Rates updated January 25th, 2022

Pittsburgh Apartment Loan Rates Over $6,000,000
Rates (start as low as)
LTV
Apartment 5 Year Fixed Loan Rates
2.79%
Up to 80%
Get Free Quote
Apartment 7 Year Fixed Loan Rates
2.87%
Up to 80%
Get Free Quote
Apartment 10 Year Fixed Loan Rates
2.99%
Up to 80%
Get Free Quote
Pittsburgh Apartment Loan Rates Under $6,000,000
Rates (start as low as)
LTV
Apartment 5 Year Fixed Loan Rates
3.33%
Up to 80%
Get Free Quote
Apartment 7 Year Fixed Loan Rates
3.34%
Up to 80%
Get Free Quote
Apartment 10 Year Fixed Loan Rates
3.35%
Up to 80%
Get Free Quote
Select Commercial has excellent Pittsburgh Apartment loan products and options available for owners and purchasers of multifamily properties throughout the city of Pittsburgh. Whether you are looking to finance a small apartment building, a complex with hundreds of units, or a co-operative, we can help you find the optimal financing solution to meet your Apartment mortgage loan needs. While we lend across the entire continental US, we are able to give our best rates and loan programs to certain areas that we feel are strong markets. Pittsburgh is one of the cities that we consider to be a premium market and we actively look to originate good quality loans here for our clients. We have a diverse array of many available loan products to help qualified Pittsburgh PA borrowers looking to purchase or refinance an apartment property. We offer apartment loans with terms and amortizations up to 30 years, recourse and non-recourse, and many options for prepayment. We typically approve Apartment building loans within 1 day and usually close within 45 days of application. Our clients love our simplified application process, 24-hour pre-approvals with no-cost and no-obligation, great rates and terms, fast closings and personalized service. If you are looking to purchase or refinance an apartment building, don't hesitate to contact us. For more information on multifamily loans, check out how to get the best rate on a multifamily loan and how to get the best rates on an apartment refinance.
Pittsburgh Apartment Loan Benefits
Pittsburgh Apartment Loan rates start as low as 2.79% (as of January 25th, 2022)
• A commercial mortgage broker with over 30 years of lending experience
• No upfront application or processing fees
• Simplified application process
• Up to 80% LTV on multifamily financing
• Terms and amortizations up to 30 years
• Multifamily loans for purchase and refinance, including cash-out
• 24 hour written pre-approvals with no cost and no obligation
Recent TRUSTPILOT Reviews
Select Commercial Funding Reviews from TRUSTPILOT

A three year journey
"Thanks Stephen for all of your hard work in getting our deal closed! I appreciate your professionalism and patience throughout a complicated process. You always were there for my partner and I whenever we had questions and needed answers quick. It was a pleasure to have worked with you and Select Commercial!"
Pittsburgh Apartment Loan Types We Serve
If you are looking to purchase or refinance a Pittsburgh apartment building, don't hesitate to contact us. We arrange financing in the city of Pittsburgh for the following:
Large urban high-rise multifamily buildings
Suburban garden multifamilycomplexes
Small multifamily buildings containing 5+ units
Underlying cooperative multifamily building loans
Portfolios of small multifamily properties and/or single-family rental properties
Other multi-family and mixed-use properties
Pittsburgh Apartment Loan Helpful Articles
How to Get the Best Rate on a Multifamily Loan
Fannie Mae and Freddie Mac 2022 Update
How To Get The Best Rates On An Apartment Refinance
What Do Underwriters Look for When Evaluating Apartment Loans?
What You Need to Know About Freddie Mac SBL Multifamily Loans
How to Calculate Debt Service Coverage Ratio for Apartment Loans
Apartment Occupancy Levels – Concern in Some Major US Markets
How to Invest in an Apartment Building
Are You Shopping for an Apartment Building Loan?
How to Buy an Apartment Building
What Are Commercial Mortgage Lenders Looking for These Days
Uncomplicated Underwriting
How to Qualify for a Great Rate When Refinancing Your Apartment Building
2021Pittsburgh Apartment Market and Trends
After the Covid- 19 pandemic, the Pittsburgh multifamily market is beginning to recover in 2021. Employment is expected to increase 3.6 percent this year. That is an increase of 39,000 jobs in 2021 which should offset a significant number of jobs lost during the pandemic. About 900 new units are set to be completed in 2021. This amounts to about 0.6 percent of the current inventory. Vacancy rates in Pittsburgh are expected to increase slightly in 2021. They should rise to about 4.7 percent, or 10 basis points. Rents are expected to increase 2.5 percent in 2021. The average effective rent in 2021 should hit $1,213 per month. As vaccine rollouts continue in 2021 and the economy continues to open up, the Pittsburgh multifamily market in 2021 should continue to heat up.
2021 Multifamily Outlook
Employment in the US is expected to show a 4.6% year over year increase with the creation of 6.5 million new jobs in 2021 which represents the largest annual increase in over three decades.  This is the result of businesses emerging from the Covid-19 pandemic.  Unfortunately, the US lost close to 9.4 million jobs during the pandemic.
Strong demand for apartments, as a result of increased employment rates, is expected to push national vacancy rates down to 3.9%, down from 4.4% in 2021.
Construction of new apartments in 2021 are expected to top 385,000 new units, an increase of 2.1% over last year's record pace.  Rising labor and construction costs are starting to have an effect on new construction, however.
Following rent declines during the pandemic, average rental rates are expected to rise 6.8% in 2021 to $1,507 per month.  Landlords are able to raise rents dramatically due to decreased vacancy rates and the strong demand got rental housing.
The COVID-19 pandemic affected the ability of young graduates to find jobs and move into apartments of their own.  The demand for apartment rentals is usually fueled by young graduates entering the workforce and moving into rental apartments.  Many young adults lived with their parents or friends during the pandemic and into early 2021.  As 2021 progressed, many companies reopened their offices and began hiring again which generated record levels of new apartment rentals.  This trend should continue through late 2021 as more new workers are able find jobs and move into their own apartments.  Many of these new multifamily units are in metro areas of the sunbelt states as workers have been moving out of colder urban areas in favor of more suburban warmer climates.

The tight market in 2021 for new home purchases has caused many would be homebuyers to continue renting.  Prices for existing homes have risen due to lack of inventory and the cost of construction has skyrocketed due to increased costs for raw materials.  The high cost of purchasing a new or existing home is keeping the demand for rental units very strong in 2021.

During the pandemic, when workers were either out of work or working from home, many people moved out of densely populated urban areas in favor of suburban locations.  In 2021, as more employees are returning to their offices, we are seeing demand pick up once again for rental apartments in urban locations.  In addition, as more and more retail and dining locations reopen in downtown areas, we expect to see a return of employees to these areas.

During the pandemic, the CDC and local governments instituted a moratorium of evictions.  This caused many landlords to suffer economic losses and depressed the value of apartment properties.  In 2021, as these moratoriums start to expire, we expect to see strong demand from investors for these properties.

Nationwide, the first half of 2021 saw more than 175,000 new apartments completed and a total of 363,000 for the previous 12 months.  A high percentage of these new units were in Texas and other sunbelt states, as more and more people are relocating to warmer climates.  Occupancy rates and asking rents have been lower in larger urban markets in the Northeast and other colder climates, while occupancy rates and asking rents have been increasing in these warmer sunbelt climates.  These 2021 trends have definitely been driven by the COVID-19 pandemic and we are watching these trends closely to see if these trends persist after the pandemic is over. Check out our low commercial real estate loan rates and use our commercial mortgage calculator to calculate monthly principal and interest.
What Happened with Apartment Loans in 2020
Migration to Phoenix Highest in the Nation, Driving Continued Apartment Housing Demand
Positive business and lifestyle climates draw new residents and companies to the Valley. Phoenix stands out this year with one of the nation's fastest-growing economies as firms are drawn to the favorable business environment, lower expenses and an increasingly educated workforce. Many businesses are moving operations out of high cost markets and into the Valley, tapping into the deep roots that finance, insurance and software firms have grown. This will propel Phoenix to the top spot in net migration in 2020, adding more than 77,000 new residents, many of which being young professionals. The Valley is a prime example of activity picking up in secondary multifamily markets at this point in the cycle as the single-family sector has been unable to meet the needs of an expanding metro. Reflective of this is the exceptionally limited availability of traditional workforce housing as the Class B and C apartment vacancy rates sit in the mid-3 percent and high-2 percent ranges, respectively. This will restrain absorption this year, resulting in the majority of new leases stemming from luxury apartments. Investors looking to purchase property in the Phoenix market should definitely look into taking out an apartment loan to finance their acquisition.
Rush of capital flowing into the market to capture remaining upside. Phoenix has been characterized by strong capital migration into the apartment sector this cycle as favorable yields and healthy job gains swell multifamily investor appetites. The Valley led the nation last year in apartment rent growth, creating robust cash flows for owners, which holds buyer interest elevated in 2020. Caps on multifamily rent growth in nearby states encourage private investors to consider acquisitions in Phoenix as the sector here faces minimal legislative threats. The East Valley will remain a target among private and institutional groups for its concentration of finance and insurance companies, often recording an initial yield in the upper-5 percent to mid-6 percent band. Many areas of the market remain the focus of value-add and opportunistic apartment buyers, especially submarkets that have recorded minimal supply growth this cycle, including the West Valley, Mesa and South Phoenix. Phoenix is a great market for investors to finance their next apartment purchase with a multifamily loan.
2020 Pittsburgh Apartment Market Forecast
The Phoenix National Multifamily Index Rank is at 6, up 7 places. Rising asset values and sizable job creation vault Phoenix up seven positions in the 2020 Index.
Employment in Phoenix is up 1.8%. Following a 2.5 percent employment expansion in 2019, Phoenix remains one of the nation's top job creators with employers adding
40,000 workers to company payrolls this year.
Construction in Phoenix is expected to exceed 9,000 units. An impressive wave of apartments is scheduled for delivery this year, eclipsing last year's total by almost 1,200 units and accounting for the greatest supply increase in at least 20 years.
Vacancy in Phoenix is up 40 bps. Moderated leasing activity due to limited Class B/C apartment availability will support a vacancy bump to 4.3 percent.
Rent in Phoenix is up 8.6%. Rent growth remains strong this year, bringing the average effective rent up to $1,280 per month after a 9.7 percent advance was registered last year.
Investment opportunities in Phoenix remain strong for those looking to finance their next purchase with an apartment loan. Assets near major employment nodes including Glendale and Tempe Town Lake will continue to receive strong investor interest this year as workers seek short commutes in these areas. We highly recommend any investors looking to buy in the Phoenix market to reach out to us regarding a multifamily loan.
Data provided by Marcus & Millichap.
Apartment Loan Trends in 2020
At the start of 2020 the market outlook did not indicate any significant factors that would cause major trouble in the multifamily market. Market indicators suggested that demand for housing, especially for apartment rentals, would remain healthy, thus continuing to generate new construction of multifamily buildings. Both the high number of permits and starts over the past couple of years led experts to believe that developer confidence is very high in the multifamily market. Market experts predicted an annual completion of 340,000 apartment units over 2020, way above the 300,000-annual average for the past five years. Over the last couple of years, the multifamily market has seen absorptions outperform expectations due to both changes in lifestyle and demographic preferences and new supply has consistently taken longer to be built. These two factors have helped the market to perform stronger than expected in the past and should continue throughout this year. Market data indicated that rent growth would remain strong in 2020, growing 3.6% (which is above the historical average). In terms of mortgage origination, low interest rates and strong multifamily performance were expected to help loan volumes grow. Experts predicted that the origination volume in 2020 will increase by 5.7% to $390 billion. Market data indicated that cap rates have more room to decline, which would lead to increasing property values and should drive up origination volume. However, with the current outbreak of Covid-19, the overall economy has been in flux. The stock market has crashed and commercial mortgage interest rates have been severely impacted. Huge metros such as New York have all but shut down much economic activity and entertainment. In this unsteady climate, many investors are scared to purchase commercial real estate and to take out commercial mortgages and apartment loans. Additionally, the oil industry has taken a big hit. Not only are people traveling less due to the pandemic, foreign countries like China and Russia are involved in a huge price war which is driving the price of oil way down. Experts are hopeful that as the weather warms up and public health policy learns how to handle this pandemic, the economy should revert back to its pre-virus strength.
Pittsburgh Apartment Loan Options
Pittsburgh Freddie Mac Apartment loans
Pittsburgh Freddie Mac Multifamily Loans provide mortgage capital in the secondary market for apartment building loans. Together, Fannie Mae and Freddie Mac control a very large portion of the multifamily loan market. Freddie Mac has a very aggressive program for small balance apartment loans (from $1,000,000 to $7,500,000). Some features of this program include:
Market size driven. Freddie Mac classifies loans by the size of the overall market: Top, Standard, Small, and Very Small. Rates are best in top market locations (major metropolitan areas).
Capped costs. Freddie Mac lenders often cap the closing costs at a fixed dollar amount, thereby lowering the overall cost to borrow money.
Flexible pre-pay penalties. Freddie Mac offers many options for pre-payment penalties, from yield maintenance to step-down to "soft" step-down.
Interest-Only (I/O) loans. Freddie Mac will allow payments consisting of only interest and no amortization of principal.
Fixed rate terms. Freddie Mac offers fixed rates of 5, 7, and 10 years, followed by an adjustable period. These loans are called Hybrid/Adjustables. Loans have a 20 year term and a 30 year amortization schedule.
Freddie Mac Loan and Rate Information

Freddie Mac is a government sponsored agency that offers incredible financing solutions to investors looking for apartment loans. They provide both fixed rate and floating rate multifamily loans to acquire or refinance a wide variety of multifamily properties. These apartment building loans are used to finance properties such as market-rate apartments, student housing, senior housing, and affordable housing. While Freddie Mac has always been one of the industry's most aggressive financing source for larger apartment loans, Fannie Mae used to really dominate the smaller balance market. However, over the last 7 years, Freddie Mac has rolled out their Freddie Mac Small Balance Multifamily Loan program to compete with Fannie Mae in the small balance market. For eligible borrowers, Pittsburgh Freddie Mac Multifamily loans offer some of the best terms and rates in the market. However, qualifying for Freddie Mac loans requires that the borrower and property both meet a high standard set by Freddie Mac. Borrowers must typically meet a threshold for net worth and liquidity and properties must be cash flowing with at least 90% occupancy for 90 days.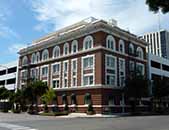 Freddie Mac's Pittsburgh Multifamily Loan Programs offer many unique and beneficial features for apartment purchases and refinances, with a minimum loan size of $1,000,000. The loan application process is simple and streamlined. As an example, tax returns for the borrower and the property are not required. Loans typically close in 45 days and the program has much lower costs than other government or agency programs. These apartment building loans are non-recourse, which means that the borrower is not required to guarantee payments personally. Prepayment penalties are flexible, ranging from yield maintenance to soft stepdown. Perhaps the best feature of these multifamily loans is that Freddie Mac offers a free rate hold for 45 days from application. If rates change during the processing period, the loan rate is automatically held from the date of application.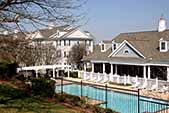 Freddie Mac has a publicly stated mission to help maintain stability in the American housing-mortgage markets. Additionally, their goal is to both keep the housing market well-financed and to promote affordable housing. Freddie Mac accomplishes this goal by helping investors to purchase, refinance, preserve, and renovate existing multifamily and apartment buildings. A large portion of the properties financed by Freddie Mac are more than 10 years old, need significant improvements and have a hard time procuring financing with other lenders. Freddie Mac's main focus in the multifamily arena is affordable housing. Around 90 percent of their apartment loans are written for properties with affordable rents (based on local area median income). Over the years the number of renters has continued to grow leading to a short supply of available affordable apartment units. Many of Freddie Mac's programs were designed with this challenge in mind. They focus on financing apartment buildings that are affordable to renters with lower annual incomes. They also write apartment building loans for subsidized housing that assists individuals with very low (below average) incomes. Through these programs, Freddie Mac's multifamily loan programs are playing a crucial role in ensuring that Americans have access to affordable housing throughout the country.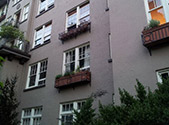 One potential complication with Pittsburgh Freddie Mac multifamily loans is that Freddie Mac does not directly originate their loans. Rather they rely on authorized lenders from within their Optigo network to underwrite and service their loans. While these apartment loans may be financed by outside lenders, they all must conform to Freddie Mac guidelines. While Freddie Mac offers loans in varying markets for many different situations, each Optigo lender may have their own limitations on eligible deals they are willing to finance. At Select Commercial Funding, we have access to a wide array of Freddie Mac funding solutions so we can help to connect you with the right Freddie Mac lenders for your specific needs.
---
Pittsburgh Fannie Mae Apartment loans
The Pittsburgh Fannie Mae multifamily loan platform is one the leading sources of capital for apartment building loans in the US. Fannie Mae is a leader in the secondary market – meaning they purchase qualifying apartment loans from leading lenders who originate these loans for their borrowers. Fannie Mae purchases loans secured by conventional apartments, affordable housing properties, underlying cooperative apartment loans, senior housing, student housing, manufactured housing communities and mobile home parks on a nationwide basis. The Fannie Mae platform has many benefits, including:
Long term fixed rates and amortizations. Fannie Mae allows terms and amortizations of up to 30 years. Most banks offer only 5 or 10 year fixed rates and 25 year amortizations.
Non-recourse options. Most banks will require the borrower to sign personally for the loan. Fannie Mae offers non-recourse apartment loans.
Lending in smaller markets. Many national lenders do not like to lend in rural or tertiary markets. Fannie Mae is a good option for these loans.
Assumability and Supplemental Financing. Fannie Mae allows their loans to be assumed by a qualified borrower. They also have a program which allows borrowers the ability to come back and borrow additional funds during the life of the loan (subordinate financing).
Fannie Mae Loan and Rate Information
Fannie Mae is one of the nation's leading secondary market sources of capital for apartment building financing. Fannie Mae provides mortgage capital for conventional, affordable housing, cooperatives, senior housing, student housing, manufactured housing communities and mobile home parks nationwide. Fannie Mae's apartment loan program offers many distinct advantages over traditional bank programs, including long-term fixed rates up to 30 years, high LTV ratios up to 80%, and nonrecourse financing (no personal guarantee to the principals). Fannie Mae Multifamily provides long term permanent mortgage loans for the purchase or refinance (cash-out OK) of apartment properties nationwide.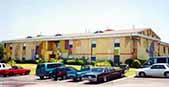 Fannie Mae Multifamily loans can be used to finance apartment buildings with at least 5 residential units. No more than 20 percent of net rentable area can be leased out to commercial tenants. Fannie Mae Multifamily is an industry leader in apartment building loans and there terms are incredibly difficult to beat. This program offers loan terms between 5 and 30 years with amortization schedules up to 30 years. They offer flexible prepayment penalties and interest-only options. In addition, loans are typically assumable and allow for secondary financing.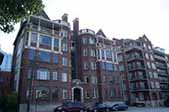 While Pittsburgh Fannie Mae Multifamily loans are a terrific option for investors in the multifamily space, this program does have some very specific underwriting guidelines. Typically, these loans are only eligible for apartment buildings in primary or secondary MSAs (with some exceptions for tertiary markets). These properties must be stabilized with 90% occupancy for at least 90 days. Standard multifamily properties must have at least 5 units and manufactured housing communities must have at least 50 pad sites. Borrowers must have strong financials with net worth equal to the loan amount and liquidity of 9 to 12 months of debt service. Typically, borrowers must have a credit score of at least 680 with no recent delinquencies.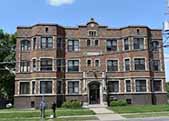 If you are looking for a multifamily loan, Fannie Mae Multifamily may be the perfect option for you. The professionals at Select Commercial Funding are excited to help you find the perfect Fannie Mae product for your multifamily loan. Give us a call today to take the next step in financing your apartment building with a Fannie Mae Multifamily loan.
Apartment Lending with Banks and Other Programs
While the agencies (Fannie Mae and Freddie Mac) offer some excellent programs, not every apartment loan applicant qualifies for these programs. We have many excellent choices for these loans with our correspondent banks, credit unions, insurance companies and private lenders. Some examples of these loans include:
Multifamily loans that require flexible underwriting or those that don't meet standardized criteria.
Properties in less than desirable markets, or those that require repairs or updating.
Properties that don't cash flow according to industry guidelines or lack stabilized cash flow.
Borrowers with past credit issues, including foreclosures, short sales, or judgements.
Borrowers who are not US citizens.
Whether you are purchasing or refinancing, we have the right solutions available for your multifamily mortgage loans. We will entertain apartment loan requests of all sizes, beginning at $1,000,000. Get started with a Free Commercial Mortgage Loan Quote.
Pittsburgh Apartment Building Loans
Select Commercial provides apartment loans and multifamily loans throughout Pittsburgh, Pennsylvania including, but not limited to, the areas below.
Allegheny Center, Allegheny West, Allentown, Arlington, Arlington Heights, Banksville, Bedford Dwellings, Beechview, Beltzhoover, Bloomfield, Bluff/Uptown/Soho, Bon Air, Brighton Heights, Brookline, California-Kirkbride, Carrick, Central Business District, Central Lawrenceville, Central North Side, Central Oakland, Chartiers City, Chateau, Crafton Heights, Crawford-Roberts, Duquesne Heights, East Allegheny, East Carnegie, East Hills, East Liberty, Elliott, Esplen, Fairywood, Fineview, Friendship, Garfield, Glen Hazel, Greenfield, Hays, Hazelwood, Highland Park, Homewood North, Homewood South, Homewood West, Knoxville, Larimer, Lincoln Place, Lincoln-Lemington-Belmar, Lower Lawrenceville, Manchester, Marshall-Shadeland, Middle Hill, Morningside, Mount Oliver, Mount Washington, Mt. Oliver, North Oakland, North Point Breeze, North Shore, Northview Heights, Oakwood, Overbrook, Perry North, Perry South, Point Breeze, Polish Hill, Regent Square, Ridgemont, Shadyside, Sheraden, South Oakland, South Shore, South Side Flats, South Side Slopes, Spring Garden, Spring Hill-City View, Squirrel Hill North, Squirrel Hill South, St. Clair, Stanton Heights, Strip District, Summer Hill, Swisshelm Park, Terrace Village, Troy Hill, Upper Hill, Upper Lawrenceville, West End, West Oakland, Westwood, Windgap.