West Virginia Commercial Real Estate Loans
Select Commercial is a leading West Virginia commercial mortgage broker specializing in apartment building financing and commercial real estate loans nationwide. As an experienced commercial mortgage broker, with over 30 years of lending experience, we have many sources of capital to choose from when placing a commercial mortgage request with a lender. Having many lenders to choose from gives a commercial mortgage broker advantages over any one individual source.
West Virginia Commercial Mortgage Rates - Rates updated December 7th, 2022
| Commercial Mortgage Loan Product | Rates (start as low as) | LTV | |
| --- | --- | --- | --- |
| Commercial Real Estate Loans | 5.90% | Up to 75% | Get Free Quote |
| Multi-family Loans (Over $6,000,000) | 5.60% | Up to 80% | Get Free Quote |
| Multi-family Loans (Under $6,000,000) | 5.70% | Up to 80% | Get Free Quote |
| Single Tenant Lease Loans | 5.70% | Up to 75% | Get Free Quote |
| Business Real Estate Loans | 5.80% | Up to 90% | Get Free Quote |
Select Commercial is a leading West Virginia commercial real estate loan provider. We have excellent commercial real estate loan products and options available for owners and purchasers of commercial real estate throughout the state of West Virginia. While we lend across the entire continental United States, we are able to give our best commercial mortgage rates and loan programs to certain areas that we feel are strong markets. West Virginia is one of the states that we consider to be a premium market and we actively look to originate good quality loans here for our clients. We have a diverse array of many available loan products to help qualified WV borrowers looking to purchase or refinance a commercial property. If you are looking to obtain a commercial real estate loan, don't hesitate to contact us. There are many reasons why our customers like doing business with Select Commercial. We have a simplified application process and we do not charge any upfront application or processing fees. We typically offer 24-hour pre-approvals with no-cost and no-obligation. Our long term fixed rates are excellent, and we look to close within 45 days of application. Our staff is professional and knowledgeable, and we look forward to working with you on your next commercial mortgage transaction.
West Virginia Commercial Mortgage Benefits
West Virginia commercial mortgage rates start as low as 5.42% (as of December 7th, 2022)
• Over 30 years of lending experience
• No upfront application or processing fees
• Simplified application process
• Up to 80% LTV on multi family , 75% on commercial (90% with SBA)
• Terms and amortizations up to 30 years
• Loans for purchase and refinance, including cash-out
• 24 hour written pre-approvals with no cost and no obligation
Recent TRUSTPILOT Reviews
Select Commercial Funding Reviews from TRUSTPILOT

A three year journey
"Thanks Stephen for all of your hard work in getting our deal closed! I appreciate your professionalism and patience throughout a complicated process. You always were there for my partner and I whenever we had questions and needed answers quick. It was a pleasure to have worked with you and Select Commercial!"
Commercial Mortgage Loans - Recent Closings
West Virginia Commercial Real Estate Loan Trends in 2022
The West Virginia commercial real estate loan market in 2022 has been impacted by two major factors: the ability to rebound from the Covid-19 pandemic and the effect of inflation and higher interest rates. We will start with a discussion about market interest rates. As we began 2022, the 10 year treasury rate was around 1.66%. By June of 2022, this rate had almost doubled to 3.38%. The 10 year treasury rate is one of the most important benchmarks that lenders use when pricing commercial mortgage loans. Due to decades high inflation, the Federal Reserve has been raising rates to slow the rate of inflation. In May of 2022, the Federal Reserve raised the federal funds rate by 50 basis points. In June of 2022, The Federal Reserve raised the federal funds rate by 75 basis points and signaled that they expect to continue to increase rates throughout the remainder of 2022 as they intend to aggressively control inflation by raising rates. Commercial mortgage lending is directly impacted by these Federal Reserve actions. Commercial mortgage rates and U.S. Treasury rates have risen right along with the federal funds rate, making commercial mortgages more expensive than we have seen in years. Many commercial real estate investors are reevaluating potential purchases as higher interest rates are affecting cash flow by lowering the loans amounts available on a commercial mortgage. Since higher commercial mortgage rates cause higher monthly mortgage payments, many commercial real estate deals are not able to support the sane levels of debt as they once did. If this trend continues, we may see a decrease in commercial real estate values and an increase in market cap rates. This is a trend that we are watching closely in 2022.
The other factor impacting the commercial mortgage market is the lingering effects of Covid-19. West Virginia commercial real estate loans and commercial mortgage lending was severely affected by the pandemic. Many businesses were forced to close, and most workers were not able to go to their offices, stores and most other locations. Many commercial mortgage lenders paused their lending activities during the pandemic while they waited for the market to return to normal. Some segments of the commercial mortgage market have rebounded nicely, while others are still suffering. We will offer a brief summary of some of the major commercial asset classes here:
Office CRE Loans in 2022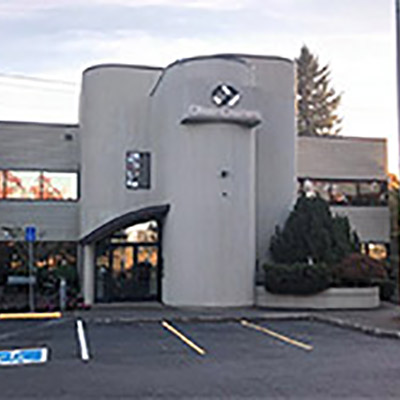 In the first quarter of 2022, we saw the largest decline in office vacancy in Western cities such as Las Vegas, Denver and San Jose, and in Southern metros like Miami, Houston, Jacksonville and Raleigh-Durham. Employees working in the office was highest in Sun Belt cities in April of 2022, but attendance is rising quickly in Western markets. Throughout the first half of 2022, the number of employees working from offices rose sharply in San Francisco, while Los Angeles and San Jose recorded solid gains. Commercial real estate investors are demonstrating confidence in getting an
CRE office loan
for properties located in markets like Los Angeles, New York, the Bay Area and Washington, D.C in 2022 which is great for the commercial mortgage industry. While the amount of newly constructed office space in the U.S. has declined in the last 3 years, a large proportion of the 2022 pipeline is Class A space. Both Class A and mixed-use offices provide a high level of amenities to workers and are increasingly targeted by tenants of late, as a means of enticing employees back into physical workplaces. Investors looking at office space in 2022 should definitely consider a commercial estate loan in order to finance their acquisitions.
Industrial CRE Loans in 2022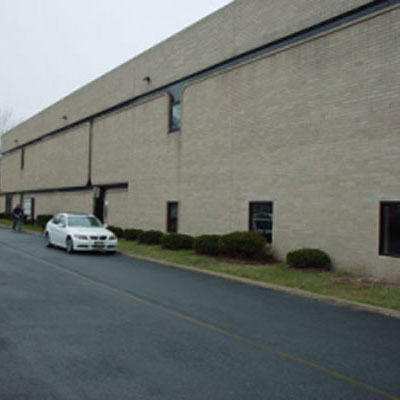 2022 is set to be another fantastic year for West Virginia commercial real estate investors, especially in the industrial real estate sector. With extremely tight supply, very high demand and raising rents, the industrial commercial real estate market will remain very strong in 2022. This is the perfect asset class for investors to finance with a
industrial loan
as lenders are very favorable towards these properties right now. Demand for industrial properties is being driven by growing e-commerce sales and the need for local stock inventory to avoid the supply chain disruptions that began with the pandemic. All in all, industrial real estate is a great asset class to consider investing in this year. You should definitely consider financing your investment with a commercial mortgage loan. Lenders love this asset class and are providing more favorable terms on industrial properties than on many other asset classes in 2022.
Retail CRE Loans in 2022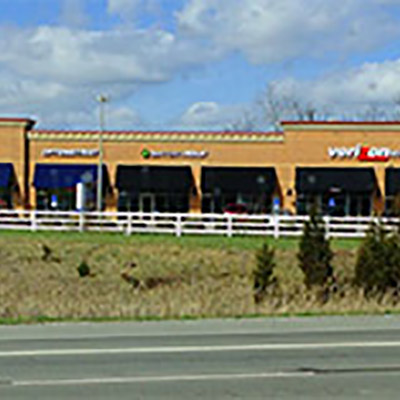 Retailers began the 2022 year on a strong note. Consumers stepped forward at the beginning of the year and shoppers ramped up their spending. While many sectors experienced robust gains, e-commerce and furniture stores posted the largest month increases at 7.2 percent and 14.5 percent, respectively. By the end of 2022, experts anticipate retail to decline to 5.0 percent. This mark is only 10 basis points above the rate at the beginning of the recession. While the economic downturn pushed many struggling stores out of new business, new businesses are rising in their place. In 2021, a record 5.4 million business applications were filed, up from 4.4 million in 2020, the previous record. Much of the vacant retail space will be leased by these new businesses. Availability is also being helped by limited new supply in 2022. The lifting of COVID restrictions and bans in large cities is expected to increase access to brick and mortal retail stores as well. Warming temperatures will also persuade more people to take advantage of those establishments going forward throughout the summer of 2022. Retail investors should look to finance their acquisition with a commercial real estate loan or
retail loan
in 2022.
Hotel/Motel CRE Loans in 2022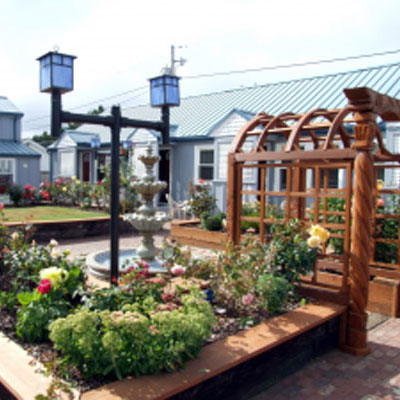 The hospitality sector was one of the hardest hit market sectors due to COVID-19.  Business and pleasure travel came to a grinding halt during the pandemic, causing major financial hardship for owners in this sector.  In 2021, we are seeing hotels welcome back business travelers and vacation guests in greater numbers.  Due to vaccinations, many travelers are flying again and staying in hotels.  Hotel occupancy in the spring of 2020 was under 25%.  In the spring of 2021, occupancy was up over 60%.  Although this sector will not see a full rebound until the pandemic is behind us, the demand for rooms is increasing and this should ease some of the financial concerns for hotel owners.  The potential exists for a very strong rebound in 2022 assuming vaccination levels increase and outbreaks of new cases decline.  Current commercial mortgage rates for
motel loans
/
hotel loans
depend on the strength of the deal but are not very aggressive due to market fundamentals.
Self Storage CRE Loans in 2022
The pandemic caused a sharp increase in demand for self-storage space as workers created their home offices. The return to the office in 2022 has made slow progress as many companies are still operating on a partially or fully remote basis. Many temporary home offices have and will become permanent workspaces which should translate to higher demand for self-storage units in 2022. While vacancy has shifted upwards in recent winter months, these trends could keep long-term availability below pre-pandemic levels. Furniture and clothing stores have observed record sales volumes. Since these two categories are among the most commonly found items in storage units, increased sales in these sectors should help the self-storage sector as well throughout 2022. Commercial real estate lenders remain positive on the self-storage sector and investors looking for
self-storage loans
should look to finance their acquisitions with a commercial mortgage in 2022.
Mobile Home Park CRE Loans in 2022
Mobile home parks remain a solid investment choice in 2022 for commercial real estate investors. The average rent for a mobile home is $568. And the average income of a mobile home inhabitant is only about $34,000. The point here is that there will always be people willing to live in mobile homes. Additionally, the average cost of a mobile home is $88,000- much less than the average home price. With the immediate future of the American economy in question, mobile homes are a great place to put your money as they are much more recession-resistant than traditional housing. In a recession, more people move into mobile homes than other types of real estate properties. If you're looking to invest in commercial real estate in 2022, mobile home parks might be the best option for you. A commercial mortgage will go a long way in helping you maximize your returns on this asset class. So, if you do decide to invest in mobile home parks in 2022, you should definitely look for a
mobile home park loan
loan to finance the acquisition.
Medical Office CRE Loans in 2022
Medical offices have generally fared better during COVID than the rest of the office industry. While there was a point when people were postponing routine check-ups and elective surgeries, demand for these services has risen in 2022. While some individuals continue to practice caution around the COVID virus, most people are going to their appointments normally. Additionally, with an aging population in 2022, there are certain inevitable medical realities. Taken together these facts point to the strong tenant demand for medical offices mid-way through 2022. Vacancy in the sector only rose 80 basis points to 9.5 percent in 2020. This jump was less than a third of the jump seen in traditional office space vacancy throughout the country. With a contracting construction pipeline, availability begin to diminish late last year. This tightening in vacancy has led to increased rents which is very positive news for experts in the commercial mortgage industry. With regards to construction, developers are accelerating their projects in the medical space in 2022. New additions this year should be more in line with the 2020 volume. However, supply chain issues may delay projects- resulting in a final arrival count lower than the 9 million square feet projected to open 2022. All in all, the medical space still seems like a great area to invest in for commercial real estate investors. Commercial real estate lenders remain positive on the medical
office loan
sector and medical investors should look to finance their acquisitions with a commercial mortgage in 2022.
Single Tenant Net Lease Loans in 2022
The
single-tenant net lease loan
space is doing well as we approach the second half of 2022. During the early months of 2022 single tenant net lease retail spending gains have been widely distributed across brick and mortal sectors in the first half of 2022. Experts have seen a shift back to consumer emphasis on physical locations. In person retail sales made up for around two-thirds of all core retail spending in March and April of 2022. Store owners are increasing their staff, with 284,000 more people working in retail today than prior to the health crisis. In person sales are expected to maintain positive momentum throughout the second half of 2022, as many households have more cash savings than debt, and the economy is expected to recoup all jobs lost during the pandemic by this summer. In response to shifts in consumer shopping habits that were accelerated by the pandemic, a mix of single tenant triple net retailers are reinventing the way they operate in order to support expansion and capture new audiences. Small-store formats have emerged as a primary avenue to achieving these goals, a trend that has the potential to bolster competition for available space. Many department stores have recently launched smaller-scale operations in 2022. Single tenant triple net remains a great investment to finance with a commercial mortgage. Investors should definitely look to finance their acquisition with a commercial real estate loan in 2022.
West Virginia Commercial Mortgage Broker
Select Commercial is a leading commercial mortgage broker specializing in apartment building financing and CRE(commercial real estate) loans nationwide. As an experienced commercial mortgage broker, with over 30 years of lending experience, we have many sources of capital to choose from when placing a commercial mortgage request with a lender. Having many lenders to choose from gives a commercial mortgage broker advantages over any one individual source. Who are these lenders, and which is best for your particular needs? As a licensed and experienced commercial loan broker, we know the best lender to use for your particular situation. Here are some of the lending institutions that we use to fund our commercial mortgage loans:
Commercial Banks
– Commercial banks are a major source of commercial mortgage capital. These lenders often seek larger loans in major markets nationwide. While rates are often very competitive, the qualifying guidelines and terms are sometimes more conservative than other lenders.
Local and Community Banks
– Local and regional banks are also very actively lending on commercial real estate. These lenders often look for banking relationships and are often able to make loans with easier qualifying guidelines. Most of these lenders like to stay local to their market.
Agency Lenders
– Fannie Mae and Freddie Mac are actively engaged in apartment building and multi-family lending for qualifying properties and strong borrowers. Borrowers seeking agency loans should have excellent credit, personal net worth, liquidity, and experience. The property should be in good condition with a solid rental history. Properties with high turnover, vacancy or deferred maintenance may not qualify.
Conduit Lenders
– Wall Street lenders have traditionally been active with Commercial Mortgage Backed Securities (CMBS) loans. These loans, usually $2,000,000 and more, are an excellent source of mortgage capital. CMBS lenders have returned to lending after several years of sitting on the sidelines due to the recession. These loans are now aggressively priced and often have easier qualifying terms.
Insurance Companies
– Insurance companies have always provided low rate and long term loans on commercial real estate. These loans are underwritten conservatively (low loan to value ratios) and are offered on strong properties and to strong borrowers. Insurance company rates do not fluctuate with each and every move in the market as these loans are tied to the company's internal cost of funds.
Credit Unions
– Many credit unions are beginning to aggressively lend on commercial real estate. These lenders typically like deals close to home and like to establish relationships (they like deposits). They most often compete with the local and community banks in the area. These lenders weren't very active in the past and don't usually have any bad loans on their books at this time.
Private Lenders
– Private lenders give access to capital for those borrowers unable to obtain conventional financing. These loans are usually short term and at rates considerably higher than conventional rates. These loans require less underwriting time and usually close within 30 days. Private lenders are more concerned with property value and potential cash flow than with borrower credit issues.
A good West Virginia commercial mortgage broker will have solid, long-standing, relationships with each type of lender listed above. This will enable the commercial mortgage broker to ensure that its clients are getting the very best rates and terms available in the market.  A commercial mortgage broker will help you negotiate all facets and structure of your commercial mortgage loan, including: rate, term, amortization, adjustment options, prepayment penalty, recourse obligations, loan proceeds, closing costs, lender fees, etc.  Each type of lender listed above will have different requirements for each of these items.  A commercial mortgage broker should prepare and analyze several competing quotes for you to decide between.
The past mortgage crisis has changed the way commercial mortgage borrowers obtain financing today. The days of walking into your local bank and obtaining the loan you need (and that is best for you) are long gone. An experienced commercial mortgage broker who understands your needs and has access to all of the lenders described above is a necessity to get you the best commercial mortgage loan available. He will be able to guide you through this process and help you obtain a commercial mortgage that meets your needs.
And don't forget to make sure that your commercial mortgage broker is licensed and has a good reputation with the local Better Business Bureau.  Be sure to check for reviews and testimonials – the reputation of your commercial mortgage broker is important.  At Select Commercial, we have an "A+" Better Business Bureau rating and thousands of satisfied customers!
Why Use a West Virginia Commercial Mortgage Broker?
Commercial real estate investors have a choice to make when it comes to financing their commercial real estate loans. They often wonder "Should I apply to my local bank directly, or should I employ the services of a professional commercial mortgage broker to assist?" In order to answer this question, the following points need to be considered:  
►How many transactions does the borrower handle in the course of a year? Most real estate owners purchase, sell or refinance a very limited number of properties in the course of a year. By contrast, an active and competent commercial loan broker will handle dozens of transactions in the same time period. The commercial mortgage broker will understand the current lending environment, market conditions, and underwriting guidelines, all of which are constantly changing as the market goes through its typical cycles.
►How many lenders does the borrower engage with during the course of a typical year? Most real estate owners have relationships with several local lenders in their market. A commercial mortgage broker typically deals with a wide array of local and national lenders every day. These include: banks, Wall Street investment banks, insurance companies, pension funds, credit unions, hedge funds, agency lenders, government agencies, and private lenders. A good commercial loan broker will know which lender is the best choice to handle the given transaction.
►Is the borrower knowledgeable enough to best prepare the loan submission package for the lender? The typical lender sees far more requests than he can possibly review and approve. A commercial mortgage broker knows how to prepare a professional loan request package that will stand out and gain lender acceptance. A commercial loan broker knows what information is key to obtaining a loan approval from a lender.
►Is the borrower up-to-date when it comes to current deal structures? Many borrowers focus only on the interest rate. A commercial mortgage broker will help negotiate many other deal points, including: Maximum leverage, loan term, amortization period, recourse obligations, pre-payment penalties, closing conditions, post-closing and/or annual requirements, etc. There are many moving parts in a commercial mortgage transaction and a commercial mortgage broker will be able to negotiate the best deals for his clients.
►Does the borrower's local lender offer a variety of different rates and terms? A commercial mortgage broker should be able to offer different choices, such as: Five-year fixed-rate, seven-year fixed rate, and 10-year fixed rate options. Additionally, the commercial mortgage broker will usually offer many different amortization schedules. Many local lenders only offer short term loan options (three to five years) and short-term amortizations (15-20 years).
 
Most large real estate investment firms employ in-house financing professionals to source, negotiate and place their commercial mortgage loans. It is often cost prohibitive for smaller firms or individual investors to employ financing professionals on a full-time basis. These investors are best served by hiring a competent commercial mortgage broker to represent their interests on a deal-by-deal basis.
Commercial Mortgage Loan Outlook 2021
The COVID-19 pandemic seriously depressed the demand for apartment living space across the Unites States. One of the biggest factors that directly impacts apartment demand and household formation is a given market's availability of jobs. The pandemic caused many people to be out of work and many other people to work remotely. Consequently, many prospective tenants such as new graduates lived with their parents or friends. With increased hiring in 2021 and many people returning to their in-office jobs, there has been a big rise in the demand for nationwide apartment housing. As more and more young graduates can return to work, this trend should continue throughout 2021. Commercial real estate loan rates for apartment buildings have been at all-time lows throughout 2021 and experts don't anticipate them to go up soon. The office and retail sectors did not fare so well in 2020 due to the pandemic. Many businesses shut down, brick and mortar retail shops had a hard time doing business and many companies implemented work from home policies. Many lenders were very conservative when considering commercial mortgage applications for these sectors. With vaccinations increasing and many states removing restrictions, business profitability has risen throughout 2021. In 2021, we are seeing companies hiring again after a dismal 2020. During 2021, it is estimated that more than 6.5 million workers will be added to company payrolls, many of them needing office space. Commercial mortgage lenders are not extremely bullish on the office sector and commercial mortgage rates, while attractive, are not as low as some other asset classes. Meanwhile, we are not seeing commercial mortgage lenders lend aggressively on retail properties in 2021. While the loans that lenders do fund may be at lower commercial mortgage rates, they aren't as low as other asset classes and borrowers are having a difficult time obtaining high leverage loans in 2021.

Industrial properties are emerging well positioned from the pandemic and are expected to perform well in 2021 and beyond. The rapid growth of e-commerce, especially during the pandemic, is causing strong demand for industrial and warehouse space. 2021 has been a strong year for industrial absorption and sales prices of suitable industrial space has skyrocketed. Industrial properties currently are receiving very attractive commercial mortgage rates as this market is receiving a lot of attention. Experts believe that close to $578 billion of commercial mortgages and multifamily loans will be funded in 2021. This is over a 30% increase from 2020's volume of $442 billion. As commercial mortgage rates remain at all-time lows, 2021 is a great time for prospective borrowers to look for commercial mortgage loans. Right now in 2021, commercial mortgage rates can be in the high 2% range for qualified properties and borrowers. Apartment loans above $6 million can qualify for rates in the mid- high 2% range while apartment loans below $6 million are generally being underwritten in 2021 in the low to mid 3% range. Many lenders are financing commercial mortgage loans for other asset types in the low to mid 3% range as well in 2021. Check out our low commercial real estate loan rates and use our commercial mortgage calculator to calculate monthly principal and interest.
West Virginia Commercial Real Estate Loan Options
We arrange commercial mortgage financing in the state of West Virginia for the following:
Office Building Loans – we lend on all types of office properties, including multi-tenant and single tenant buildings in all locations. We lend on both owner occupied and investor properties. We typically lend up to 75% LTV on investor properties and up to 90% on owner occupied properties. Most loans are written for either 5, 7, or 10 years at a fixed rate with a 25-year amortization.
Retail Building Loans – we gladly consider requests for commercial mortgage loans on shopping centers, retail strip centers, and individual retail stores. We are a little bit more conservative on retail loans these days based on the current climate for retailers and will consider LTV ratios of 65%-75% depending on the deal. We actively lend on NNN single tenant retail locations such as Starbuck's, CVS, Walgreens, Dollar General, and other national credit rated tenants.
Industrial Property Loans – we love to lend on warehouses, distribution centers, manufacturing facilities and other industrial properties. Often, these properties are owner occupied by the owner's business. We also lend on multi-tenant industrial properties as well. We look for properties in good locations with access to population centers and transportation.
Single/Special Use Loans – we have a special lending division that understands small business lending secured by owner occupied businesses such as motels, gas stations, restaurants, car washes, retail stores, and other specialty properties. Many banks have a hard time with this type of lending as they often do not understand the underlying businesses.
Investment Property Loans – any and all income producing property will be considered. We are cash flow driven lenders and look for properties that generate positive cash flow for their owners. We will consider portfolios of single family residences under this group.
Bridge Loans – many borrowers do not qualify for regular institutional financing due to various short-term obstacles which need to be resolved before they can qualify for bank type financing. These borrowers often require short term loans, or bridge loans, to overcome these short-term problems.
Our company has multiple capital sources for these loans, including: national banks, regional and local banks, Fannie Mae, Freddie Mac, FHA, HUD, insurance companies, Wall Street conduit lenders (CMBS deals), credit unions and private lenders/hedge funds. Whether you are purchasing or refinancing, we have the right solutions available. We will entertain loan requests of all sizes, beginning at $1,000,000. Get started with a
Free Commercial Mortgage Loan Quote
.
West Virginia Commercial Mortgage Loans
Select Commercial provides Apartment Loans and commercial mortgages throughout the state of West Virginia including but not limited to the areas below.
• Charleston • Huntington • Morgantown • Parkersburg • Wheeling • Weirton • Fairmont • Martinsburg • Beckley • Clarksburg